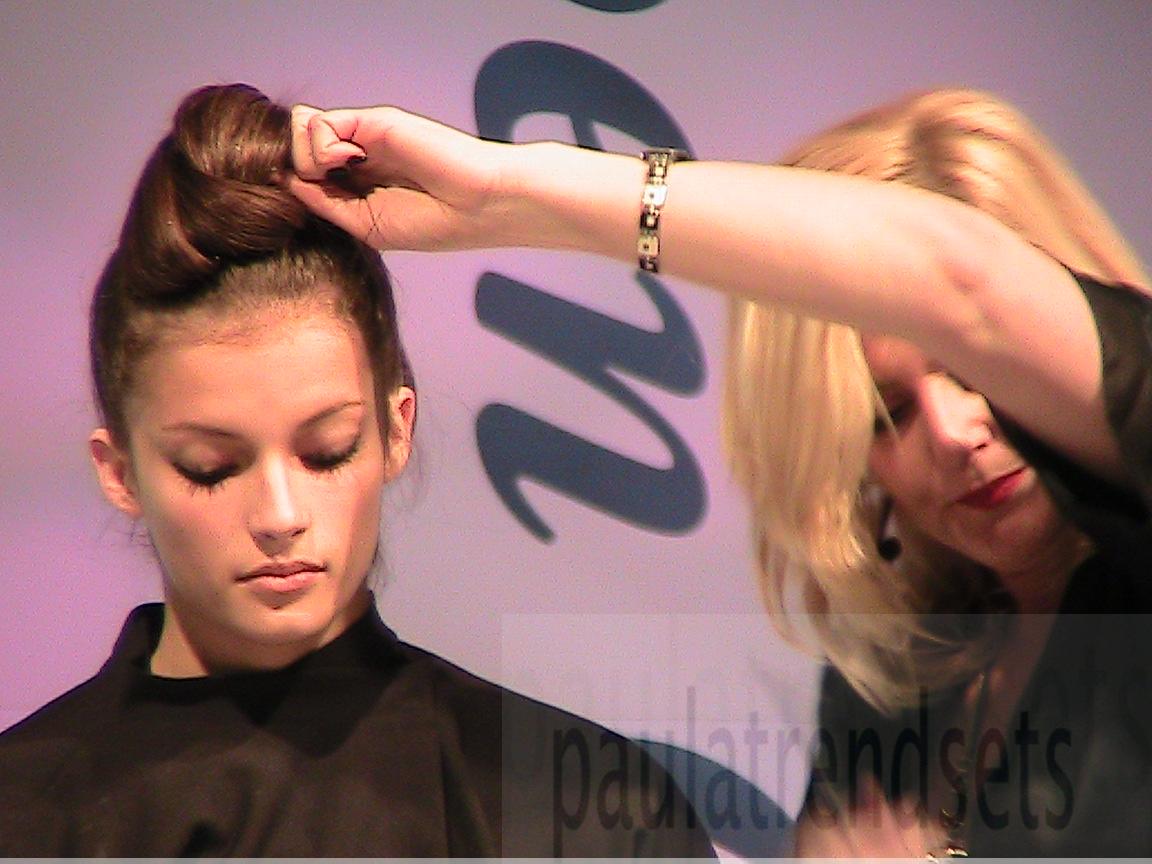 Hair color specialist Karine Jackson was among the many experts offering free style advice at the Britain's Next Top Model Live! Show 2010. Here are my two favourites among the hairstyles she demonstrated on the catwalk and how to create them.
[youtube=http://www.youtube.com/watch?v=ufr0ZwWHgzc]
Style 1.
First brush your hair into a tight ponytail. Apply an anti-frizz product, then divide the ponytail into sections. Take each section separately and straighten it with a flat iron. Once it's straightened, curl it inwards with your hand, towards the base of the ponytail and secure the curl firmly with clip-ons. Repeat with every section of hair. Voila!
Style 2.
Brush your hair on one side and secure with clip-ons at the back of your neck. Divide hair into sections. Use a curling iron to create loose curls. You may slightly plait some curls together but leave the ends loose. Finish with a lot of hairspray. Simple yet elegant.