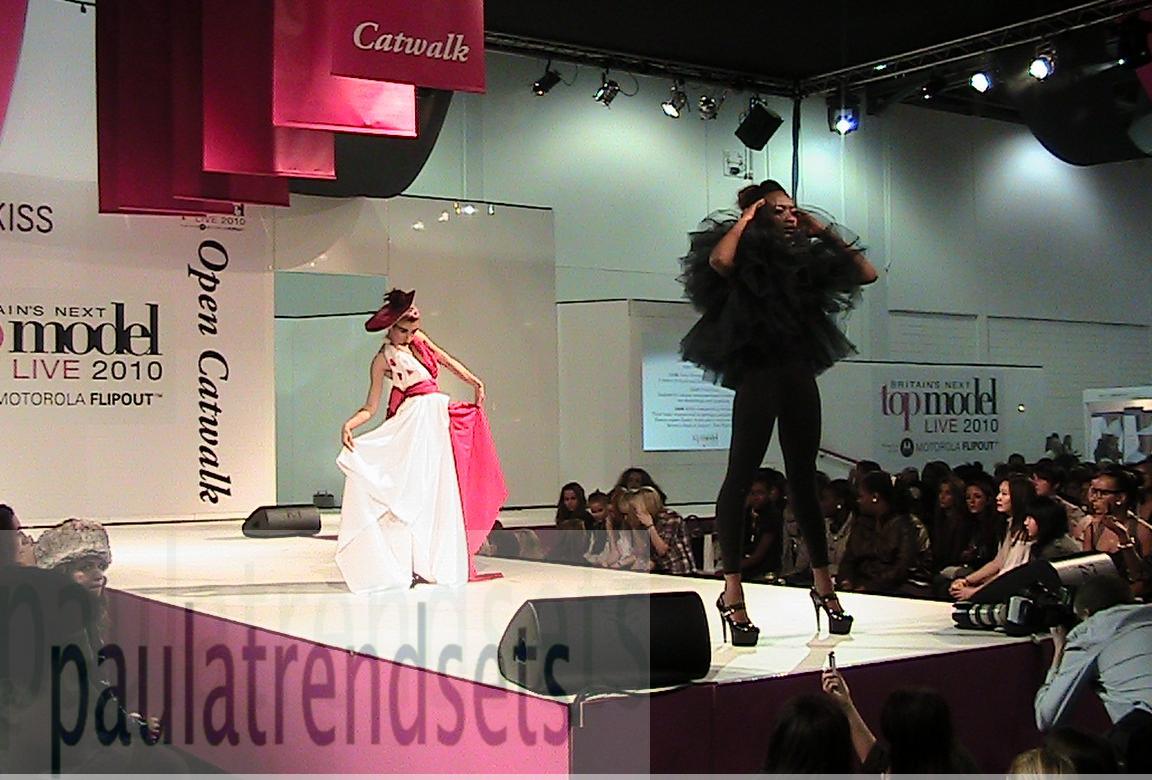 …could be me. LOL. No wayz, I know. Although, "Britain's Next Top Model Live! Show" on the 22-24 October treated all visitors of the event as if we were the best of potential models, at least for one day – or three, if you just stuck around the venue trendspotting like I did.
The open catwalk was open everyday from 11.30 til late in the afternoon, with lots of different shows and demonstrations for everyone to attend, whereas, throughtout the day, you could enjoy a free haircut or blowdry by Adee Phelan experts on site, make-up makeovers and manicure from Bourjois as well as the popular fish pedicure. And all that, before mixing with the crowd to check on hundreds of stands with tempting sales and offers on fashion, beauty, or even gastronomy.
Last but not least, the "Style Icon Workshops", running everyday from 10.30, gave the best of opportunities to ask for style and beauty advice or professional tips right from the experts like top magazine and music stylist Sara Darling, London's ultimate Personal Stylist Clare Watson and make-up artist of the stars for the last 25 years, Ariane Poole.
Anyone looking forward to next year's event?
Sign up here so you're sure you won't miss it.