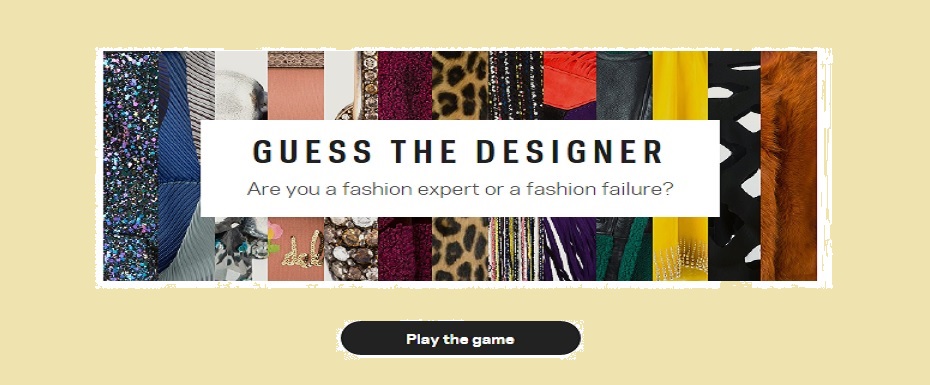 Online designer fashion e-tailer Farfetch is giving away shopping vouchers worth £500, £300 and £200 to the fashion experts who will top the scores chart of this fun and exciting fashion quiz!The interactive quiz asks you a series of questions; you have to hover over an image to reveal the designer product in which you have to then quickly guess who the designer is. The players that come out top in 1st, 2nd and 3rd place could win £500, £300 or £200 voucher to spend at Farfetch.
Tip: you might want to refresh your knowledge of designers' styles by browsing through the styles on Farfetch before you start, to become familiar with the collections! Either way, you can go through the quiz and play more than once to achieve better scores!
Click on the "Play the Game" button below and good luck!