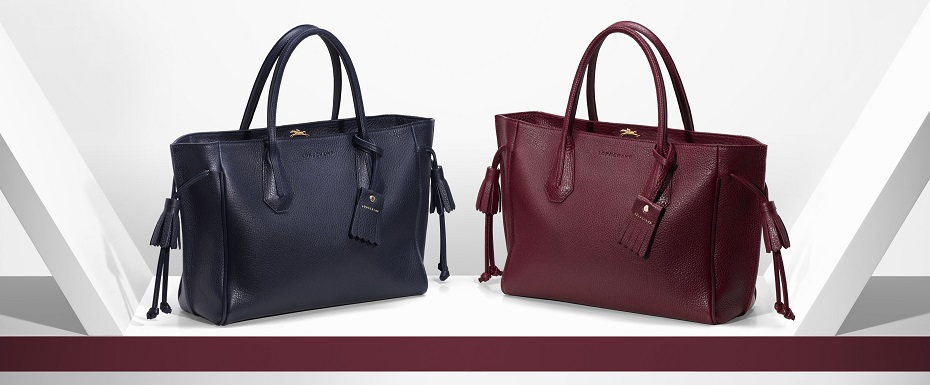 Longchamp welcomes the autumn winter 2015 2016 season by introducing a new timeless classic handbag for women.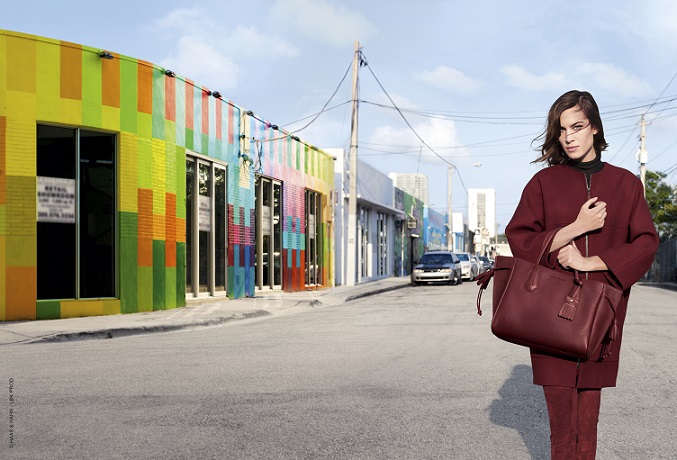 PÉNÉLOPE is one of those bags with a relaxed vibe, a confident fusion of styles and the unparalleled Longchamp know-how.
It has a sport-chic feel with that touch of luxury that sets it apart from all the others. Its plump leather, instantly and beautifully supple, worked in an astonishing drummed square grain leather gives a very contemporary look.
The straight-cut edges reveal even better its highly distinctive lines. Carried as a handbag or as a shopper, PÉNÉLOPE is a tote that combines generous volumes with irreproachable quality.
It is the perfectly balanced combination of smart elements allied to an extremely beautiful contemporary cut. The geometrical handle bases and the topstitched handles with a band of cowhide give it a graphic effect.
The signature is stamped on the ultra-fashionable fringed leather charm. We also love the tassels which give the bag a refined silhouette and a touch of fantasy.
The only thing left is to choose between the four elegant colors: luxurious Black, precious Ebony and the divine Midnight Blue and Opera Burgundy…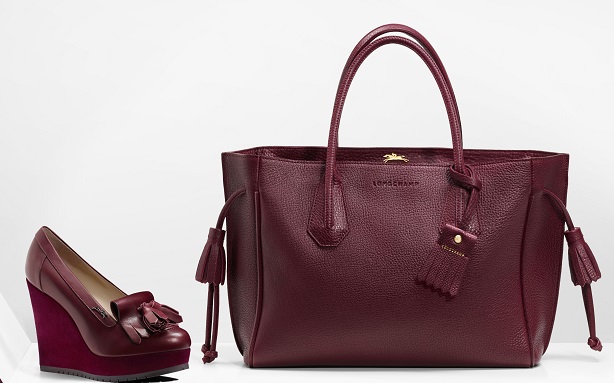 And to perfect your look, why not also slip into these wedge loafers that complete this new collection? A model that is both comfortable and eye-catching, adorned with ultra-chic tassel detailing, just like the bags.
Before fashion falls out of fashion, we bet that this utterly timeless PÉNÉLOPE will have become a beautiful must-have; an essential trusted companion!