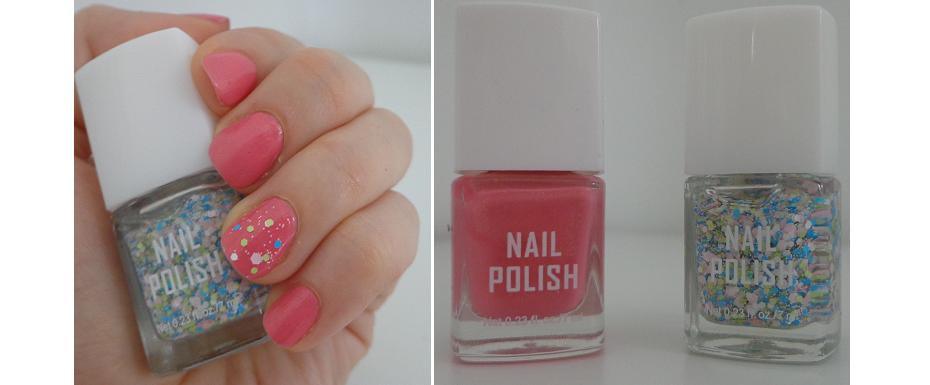 This is an easy nail design I did at home using two of four nail polishes from an H&M set I bought recently at an astonishingly mini price.
I painted all my nails with this cute and sweet candy/coral shade of pink and finished with a layer of a colorful pastel confetti top coat on one of the nails in each hand only, for a pretty, yet subtle effect.
The quality of the nail polish was very good and I didn't even need to apply a second coat of color.
I always love to invest in confetti top coat
nail polishes as this is the most simple nail art you can apply anytime, anywhere, and it's as easy as 1,2,3.
I must say that this one really stands out from other confetti top coat nail polishes you will find in the market, thanks to the beautiful pastels but also thanks to its confetti being asymmetrical, with three different sizes of flakes – so different from the typical, quite boring confetti or glitter top coat we usually see. If you don't manage to find this set from H&M, you might want to have a look at Claire's Accessories. They have a very similar top coat nail polish, sold alone but also as part of bigger nail polish sets. When I run out of this one, I'll buy probably buy the one from Claire's.