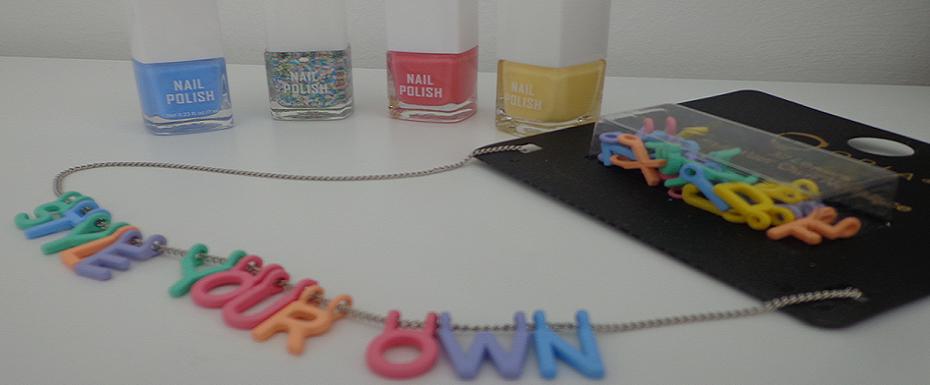 Although it's end of May and the weather cannot be exactly described as "spring weather" yet, I couldn't resist a bit of spring pastels shopping lately.
I stumbled upon those two mini price sets which won me not only with their lovely colors but mostly with the intriguing creativity they invoke.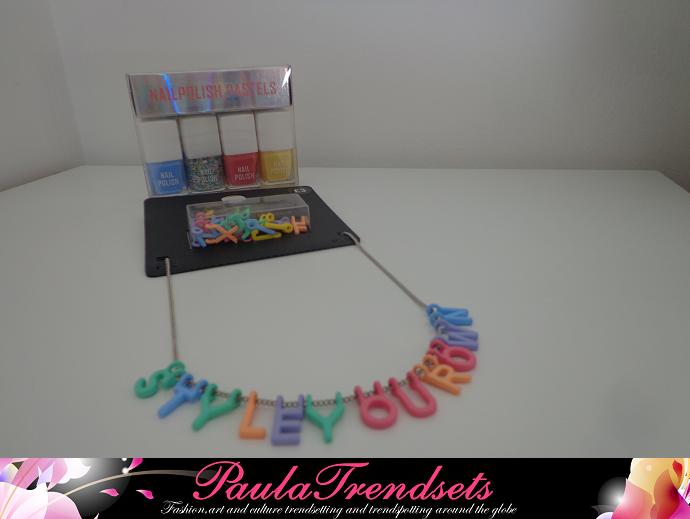 The nail polish set is from H&M and I bought it for only £3.99. Quite a bargain price for 3 full-size nail polishes in beautiful pastels and a confetti top coat, 7 ml each.
The necklace was just £3 from Primark and although it's nothing extravagant in design or materials, it's so genuinely fun I had to buy it. There's a lot of stuff you can spell around your neck with 32 letters in pastel pink, orange, green, blue, and lilac… don't you think?
In my next post, I will show you how beautiful my first pastel manicure with this set came out.