In case you missed my Christmas Food and Fashion editorials for www.i-food.gr, don't worry; this year I chose mouth-watering recipes with rich taste perfect for any cold winter day, not just the festive season.
Click on the links and use an online translation tool from Greek to help you cook these delicious beet and parmesan risotto and red wine glazed pork medallions; both recipes by Greek-Italian celeb cook Giorgio Spanakis.
A.
Fashion: Lady Cacahuete, Madrid Fashion Week Fall/Winter 2014-15
Recipe: Beet risotto with mint and Parmigiano Reggianο sauce by Giorgio Spanakis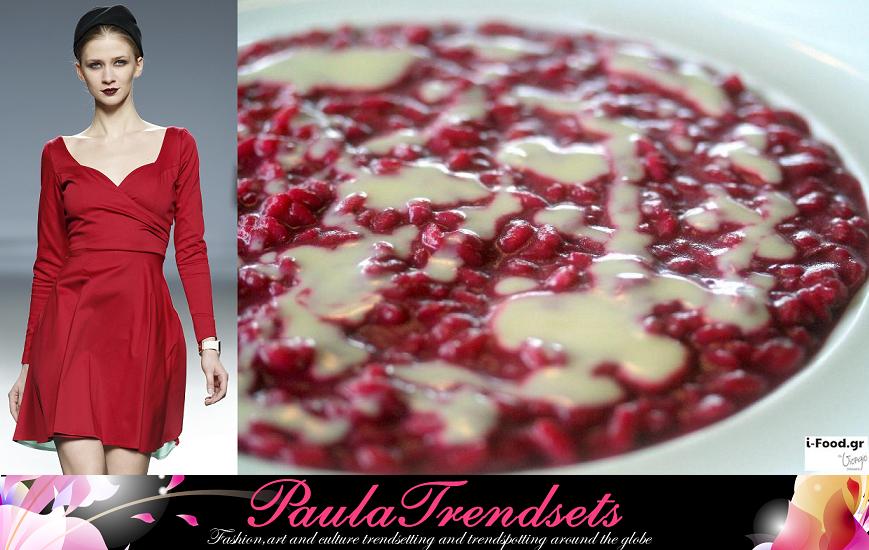 B.
Fashion: IRFE, Paris Fashion Week Fall/Winter 2014-2015 (Photo by Victor Boyko/Getty Images)
Recipe: Red wine-glazed pork fillet by Giorgio Spanakis