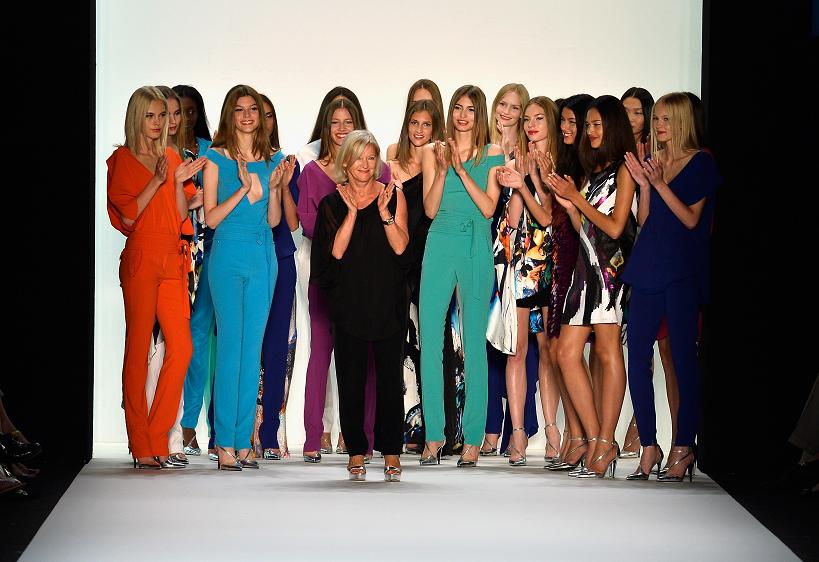 From Goa to Singapore, from Shanghai to Bali: exotic lifestyles meet cutting-edge urban looks. Asian esthetics were the inspiration for Laurèl's new Summer 2014 Collection.
This collection has an especially personal note; Asia, and Bali in particular, is the favorite retreat of Laurèl's Head of Design Elisabeth Schwaiger, and a vibrant source for her creative inspiration. Her husband, Munich artist and painter Jo Netzko, also finds a rich wellspring of new ideas in the region. Laurèl prints his colorful works on fabric, transforming the original oil paintings into wearable art pieces. Fashion loves art – art loves fashion.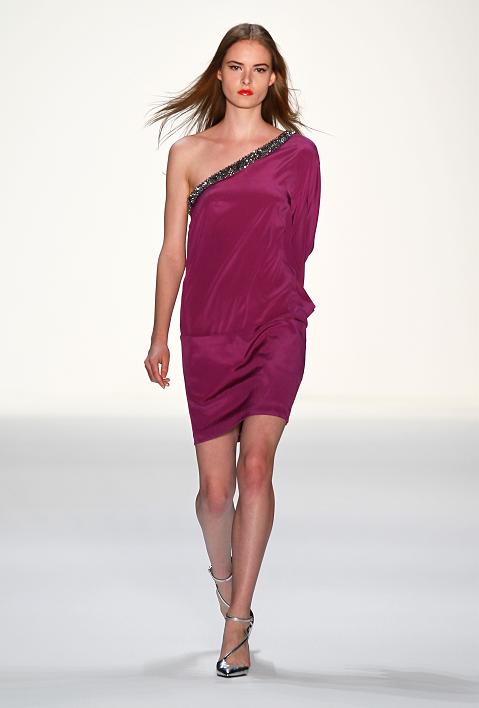 "In designing our silhouettes, we took the idea of the traditional kimono and reinterpreted it in our own way", reveals Elisabeth Schwaiger, Head of Design at Laurèl.
"This created completely new lines, including dresses in T-line and dragon looks and kimono dresses to be teamed with pants."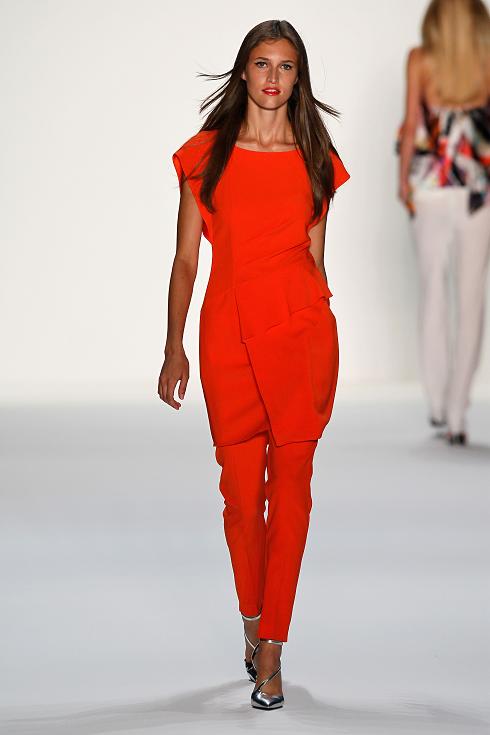 The traditional Asian look fits Laurèl's hallmark style seamlessly, produced from precious fabrics and lavishly decorated, but never losing its loose, roomy comfort. "The concept of Luxury Ease is the key to our style; our aim is to create a discerning simplicity that unites comfort and poise", explains Elisabeth Schwaiger.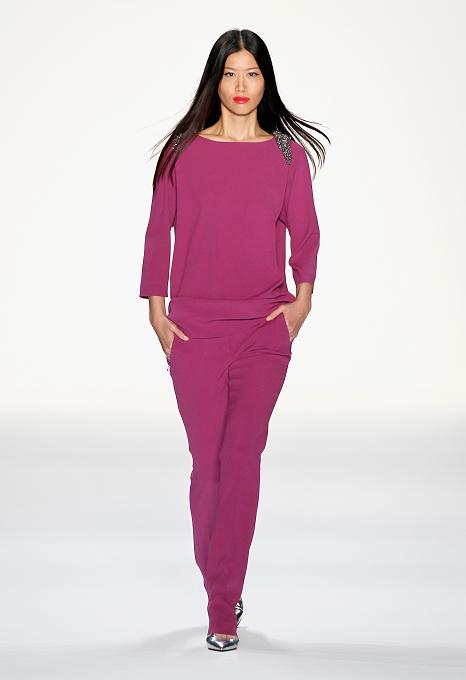 A dominant feature of the new styles is also the close interaction and bond between fashion and art – a relationship that is part of everyday life for Head of Design Elisabeth Schwaiger and her husband Jo Netzko. The artist's work with Laurèl purposefully breaks borders between wearable design and art for art's sake, creating a fruitful fusion of two worlds that ultimately have the same aim: to create something new, to give tangible contemporary form to the spirit of the age.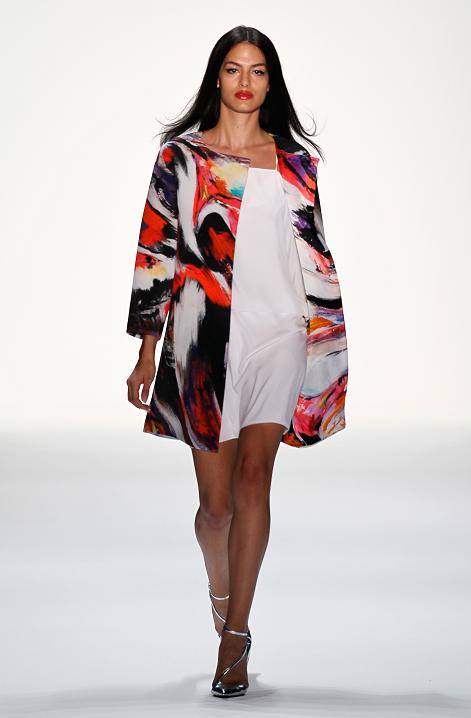 The new collection is exotic, yet also clear-cut and assured; colorful, glowing art prints are teamed with clean, clear and confident lines, highlighting solid shades from Orchid Pink and Emerald to Aqua, Fuchsia, Magenta and Sapphire and embellished with feminine details including cut-outs and embroidery.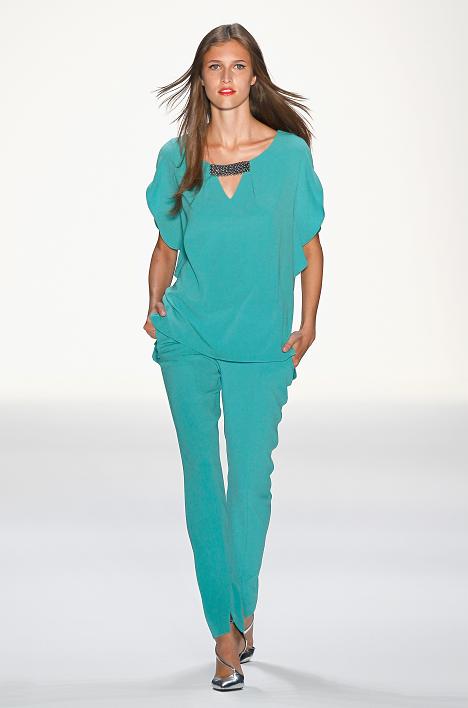 Boris Entrup's make-up transforms the models into geishas for the modern age; lips in two-tone pink and red, lightly rouged cheeks and sharply precise eyeliner bring a breath of cherry blossom from Kyoto to Berlin.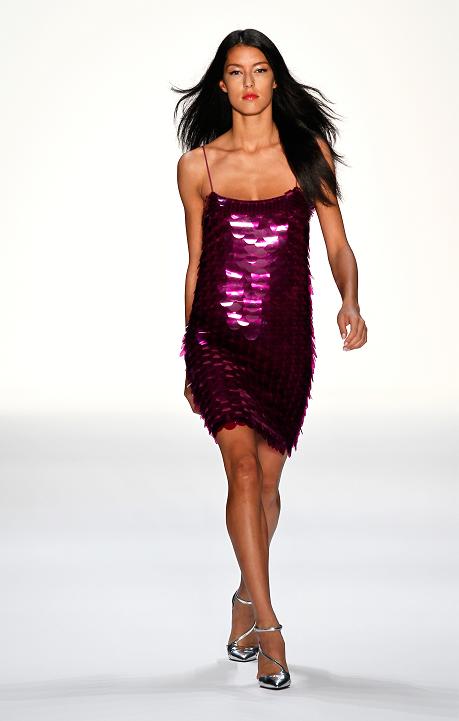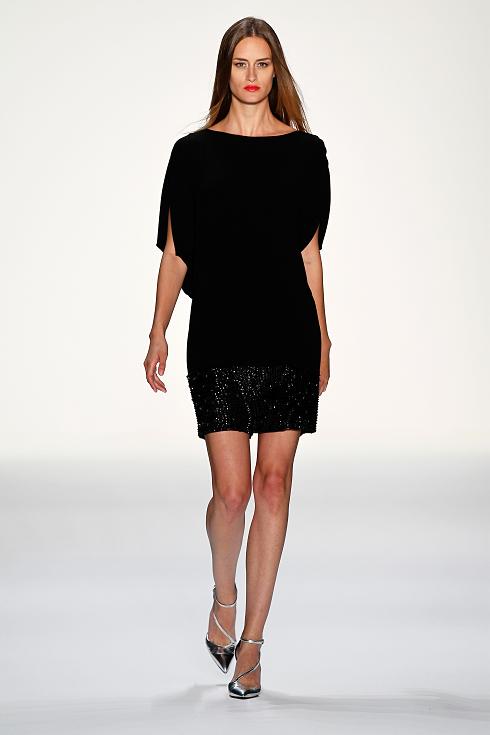 About the art prints:
Jo Netzko has lived and worked as an independent artist in Munich since 1981. His work aims to trace the abstract paths and evidence of evolution and regression, taking his own perceptions as a starting-point on his journey of exploration. In pursuit of ideas, Jo Netzko frequently spends study periods in Asia, a preoccupation shared with his wife, fashion designer Elisabeth Schwaiger. This common fount of inspiration bore fruit in the `Art-to-Wear ´ project debuted this year at the Runway in Berlin.