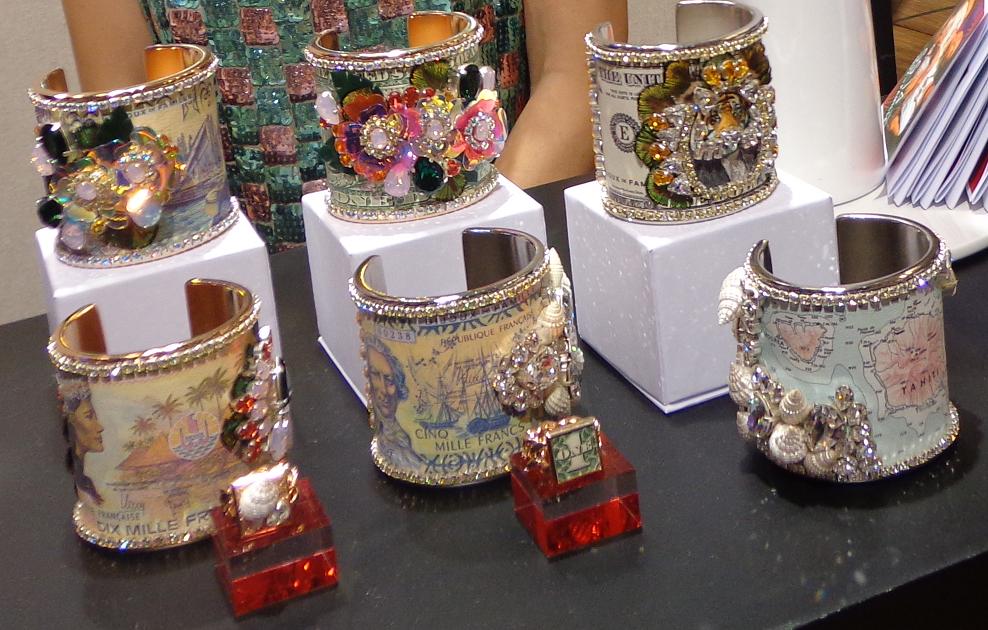 Trend spotting takes time and effort – imagine when you have to view a bunch of 18 different exhibitions all over Paris. That's a good time to wear your trainers and follow me to my 1st day around Paris Fashion Week Exhibitions for Spring Summer 2014.
Allons-y.
**********
The talented Harvy Santos was awarded Hat Designer of the Year by the Hat Magazine. I discovered many headpieces that I would be tempted to wear from his Spring Summer 2014 collection, "Licorice and Friends"; sweet, delectable and candy-coated hats and headpieces inspired by little guilty pleasures. Cuteness and class alike.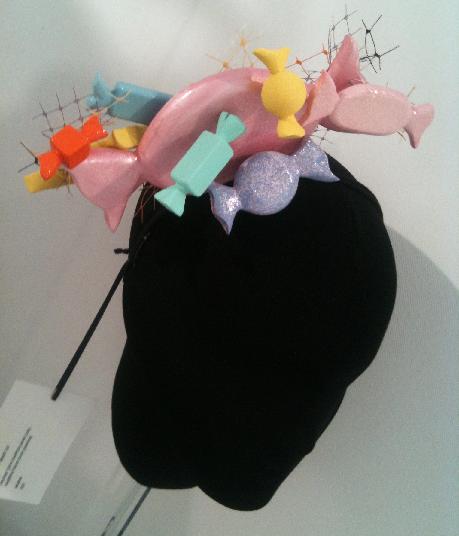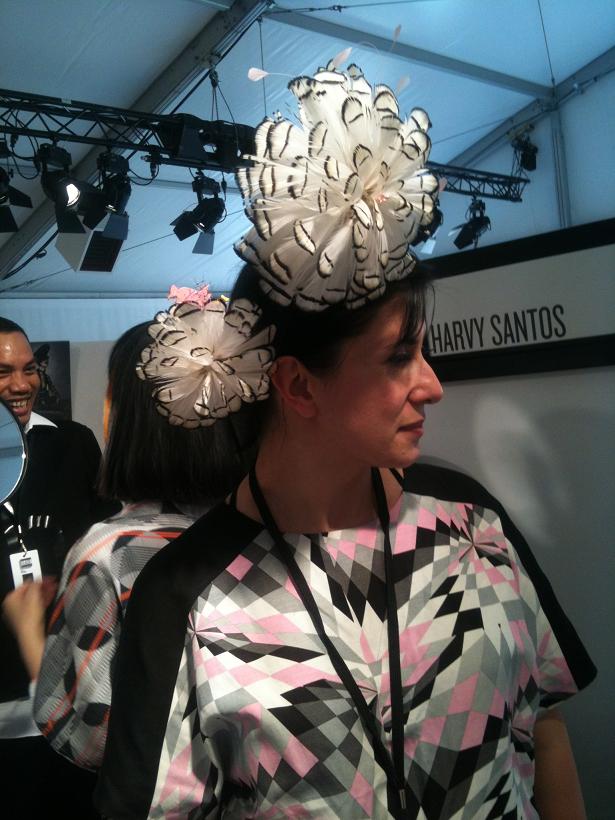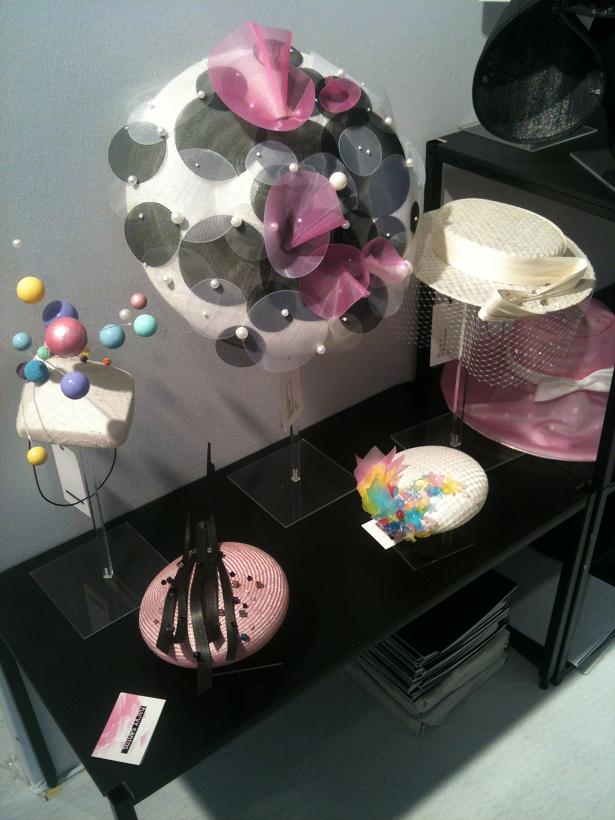 Speaking of headpieces… This hats-on-hat creation by British milliner Stephen Jones could not go unnoticed.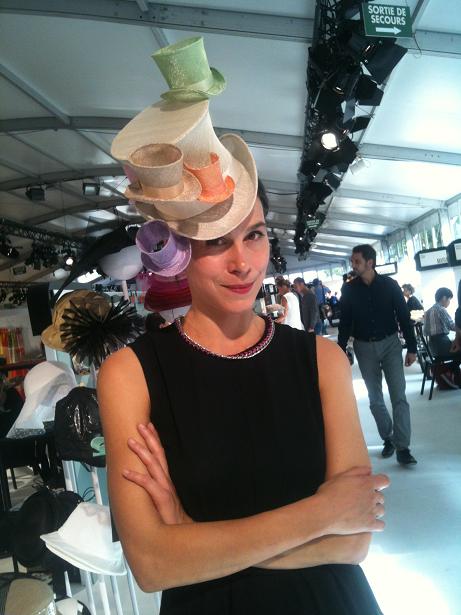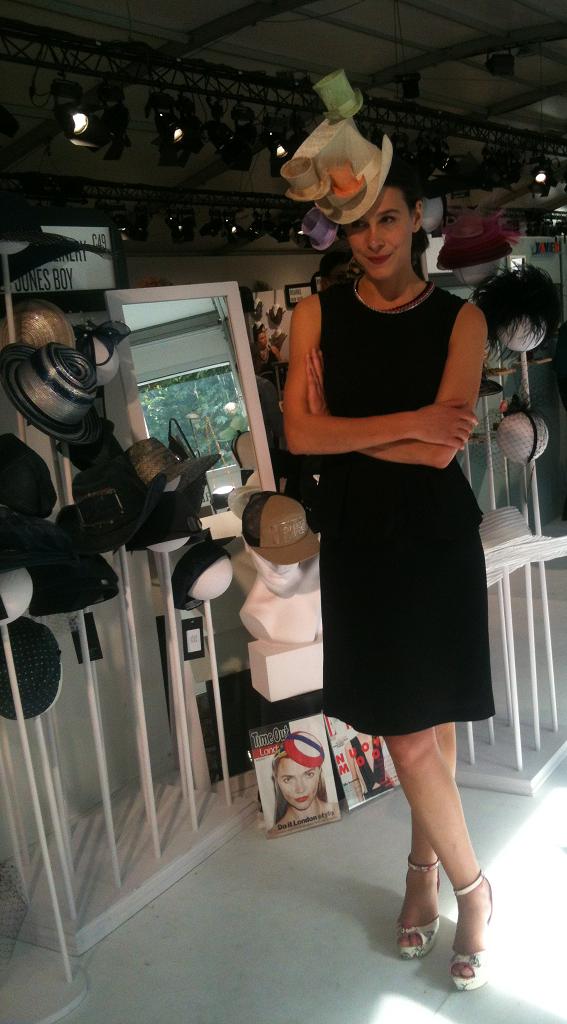 Here is something really cool too. Forget about making money from fashion. For Julie from Bijoux de Famille, it all starts the other way round; making fashion from money – banknotes, so to speak.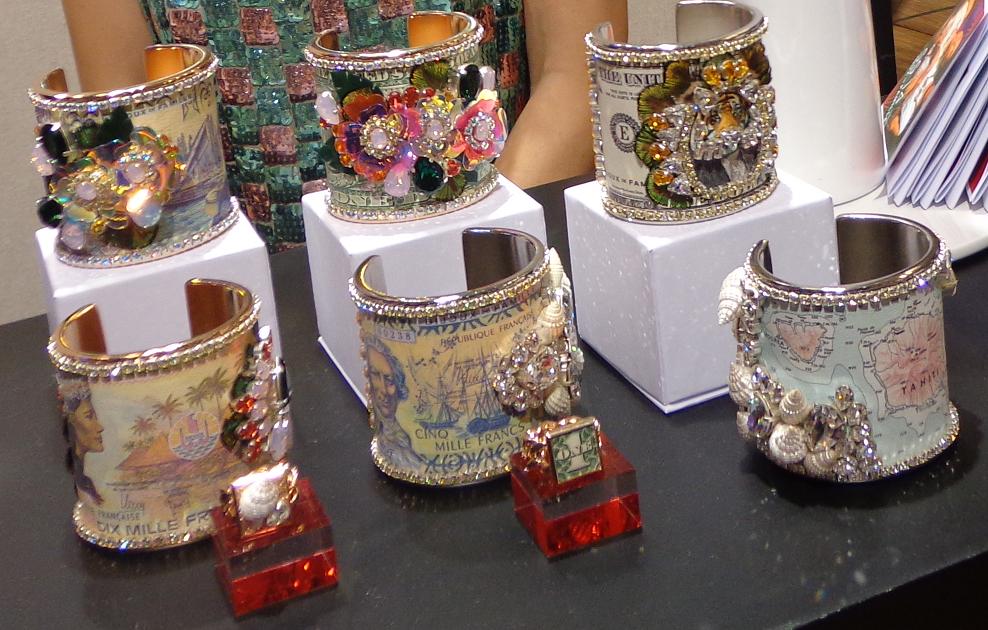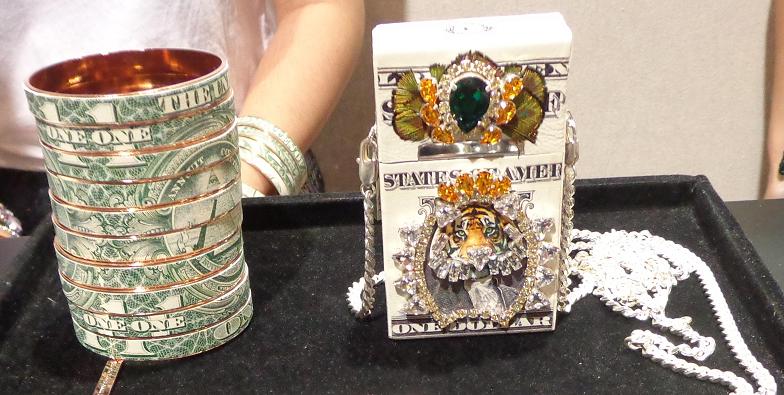 Tokyo based handbag label AHCAHCUM made its debut appearence in Paris Fashion Week with a stand at the TRANOI trade show. The designer and her friend sporting the most original handbags I've seen in a long time.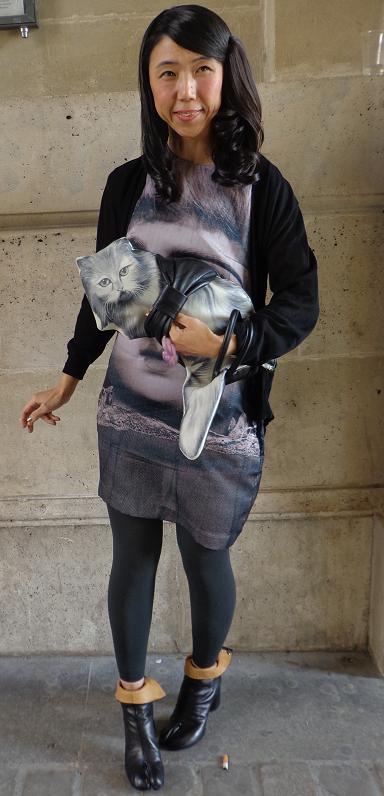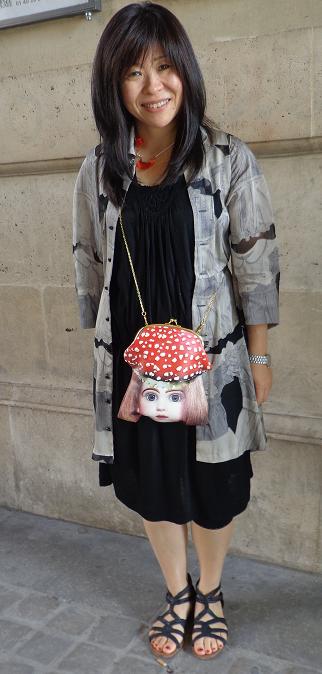 On Aura Tout Vu SS14 – is this a wolf or werewolf inspiration? Looks grandiose whatsoever.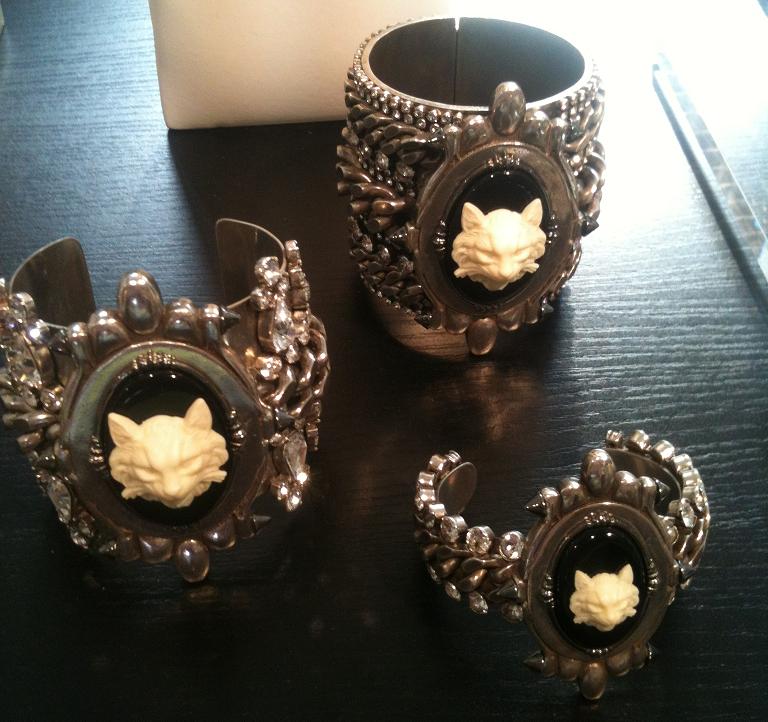 Jerome C. Rousseau statement peep-toe booties.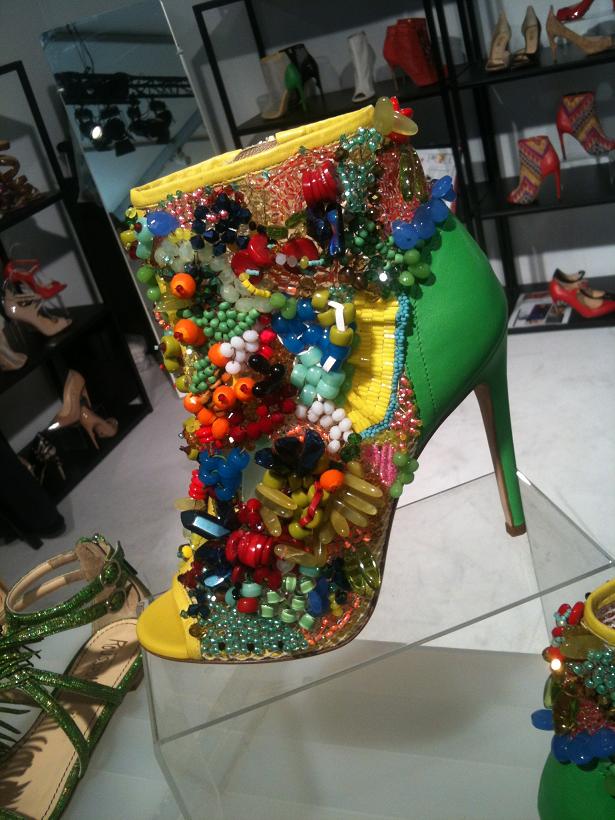 Trying on impressive seashell necklaces by Singapore-based fashion label A.W.O.L. – All Walks of Life.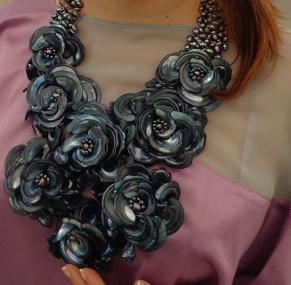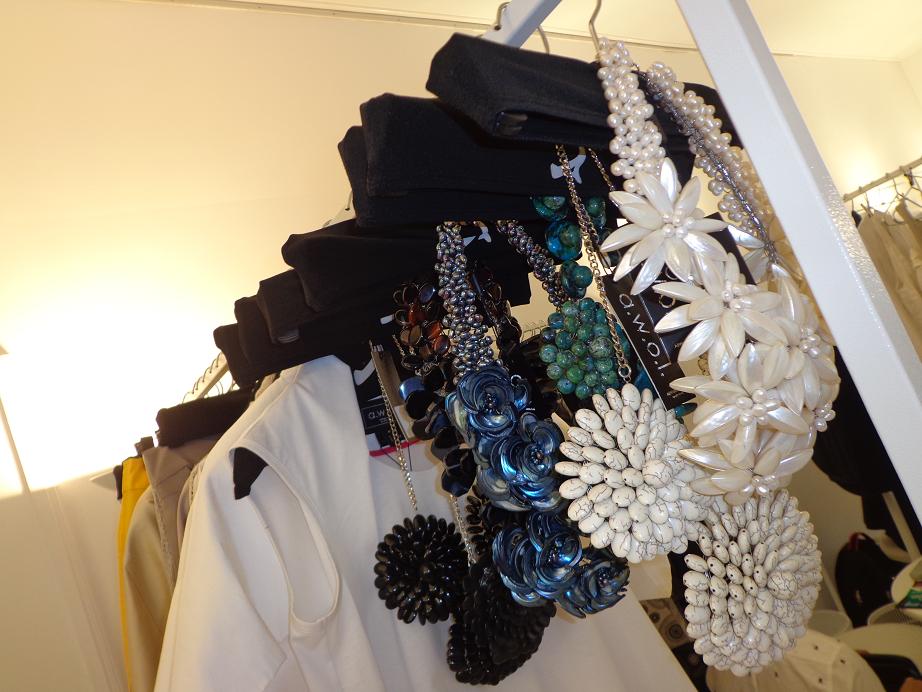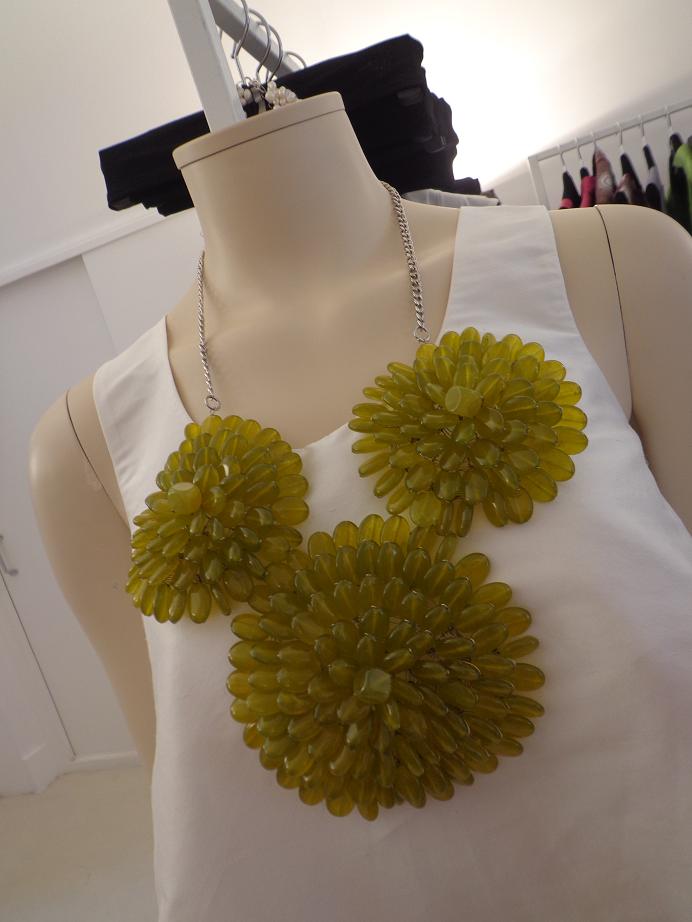 Fashion designer Eleni Kyriacou with designer Alfie Leong of A.W.O.L.. Eleni is wearing a dress from her new collection, The Northern Lights Siren, accessorised with one of A.W.O.L.'s statement necklaces.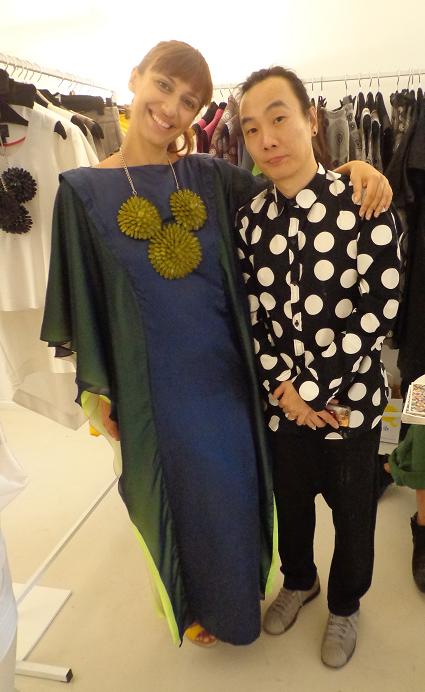 Glad to have finally met leather accessories designer Una Burke in person, after following her work for a few seasons now. Here she is demonstrating a bag from her Spring Summer 2014 collection, which was inspired by the co-existence of light and darkness; the complementation of the positive and the negative as a presupposition for vision to exist.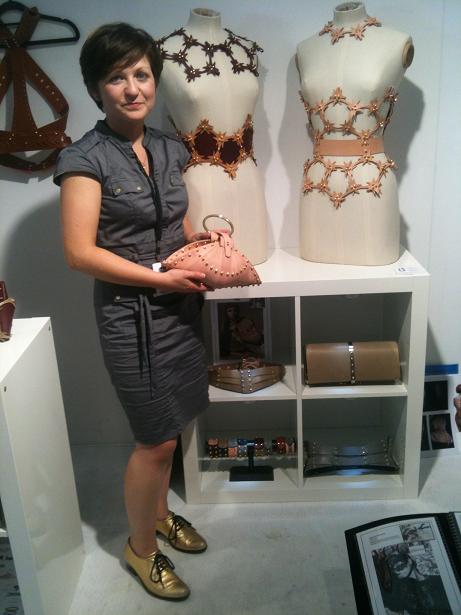 Laure Jewelry reflects the modern side of ladylike chic. Semi-precious stones like quartz and amethyst bound together in the rough, to form striking one-of rings, bracelets and necklaces. Rows of pearls are interrupted by golden plated, hollow rocky forms, whereas golden jewelry are symbolically invigorated by hidden meanings, like that of the circle of life and eternal rebirth, through the eggs and chicken motif. No wonder why Berlin-based Yu-Ching Wu smiles with confidence over her precious collection.