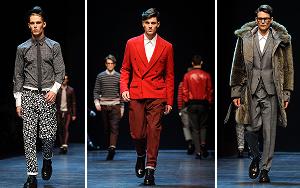 On Monday, May 27, television magazine MEN'S FASHION INSIDER (MFI) broadcasted its 100th episode. It premiered on Canada's OUT TV.
MEN'S FASHION INSIDER is the world's first weekly internationally broadcast television program specifically dedicated to the promotion of global menswear. The centennial episode features the Spring/Summer 2013 collections by Valentino, Iceberg, Duckie Brown, Bernhard Wilhelm, Bas Kosters, Berluti, John Richmond, Zilli, One Wolf, Issey Miyake, Z. Zegna and William Richard Greene.
"This is a milestone for a team dedicated to excellence in presenting the complex and ever-fascinating story of contemporary and global men's fashion", said MFI host and show creator Marcellous L. Jones. "It's been an honor to be invited weekly into the homes of countless numbers of faithful viewers in both North America and Europe and to share with them the work that we love so much."
As the world's N°1 television authority on menswear, MEN'S FASHION INSIDER goes beyond the catwalks of Paris, London, Milan and New York. Its regular coverage includes menswear stars and rising talents from the established catwalks of Toronto, Lisbon, Riga, Athens, Copenhagen, Amsterdam, Porto, Vienna and Madrid. It also scours Central and Eastern Europe to cover menswear in Poland, the Ukraine, Belarus and Romania.
"For 12 seasons, we've been focused on creating an exciting viewing experience," said producer Kyle Whitelaw. "Reaching the 100 episode mark reflects the creative team's hard work and the enthusiasm our viewers have for the show."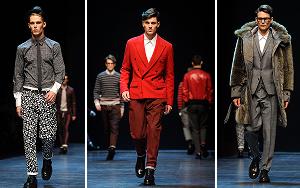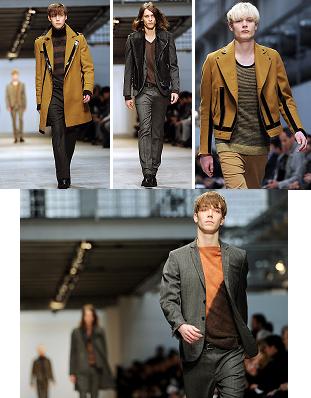 The program is also unique in the sense that it frequently invites international stars to speak on menswear. Among them are guest appearances by Elton John, Bette Midler, Janet Jackson, Will.I.Am, Victoria Beckham, Claudia Schiffer, Ed Westwick, Mila Jovovich, Chris Brown, John Malkovich, Emily Blunt, Tyson Beckford, Usher, Helen Mirren, Mickey Rourke, Forest Whitaker and Bob Sinclar.
MEN'S FASHION INSIDER is broadcast in Canada, USA, Belgium, The Netherlands and Sweden on cable and satellite broadcasters on such television channels including as OUT TV (Canada), FASHION TELEVISION, Here TV and OUT TV (Netherlands).
MEN'S FASHION INSIDER is produced by FASHION INSIDER TV and OUT TV PRODUCTIONS, Inc.