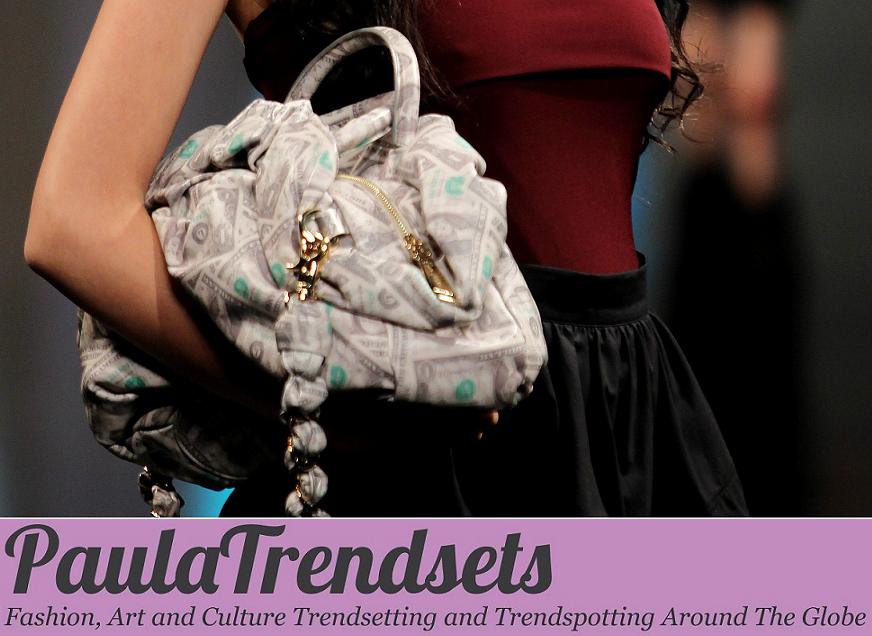 If you believe in anything like the Law of Attraction or Feng Shui, then this must be your ideal handbag.
Printed all over with dollars, this original handbag was spotted on the catwalk of Italian designer Corto Moltedo in Bogota.
I wonder how many such dollars it can cash you in!
[Photo: EPA]