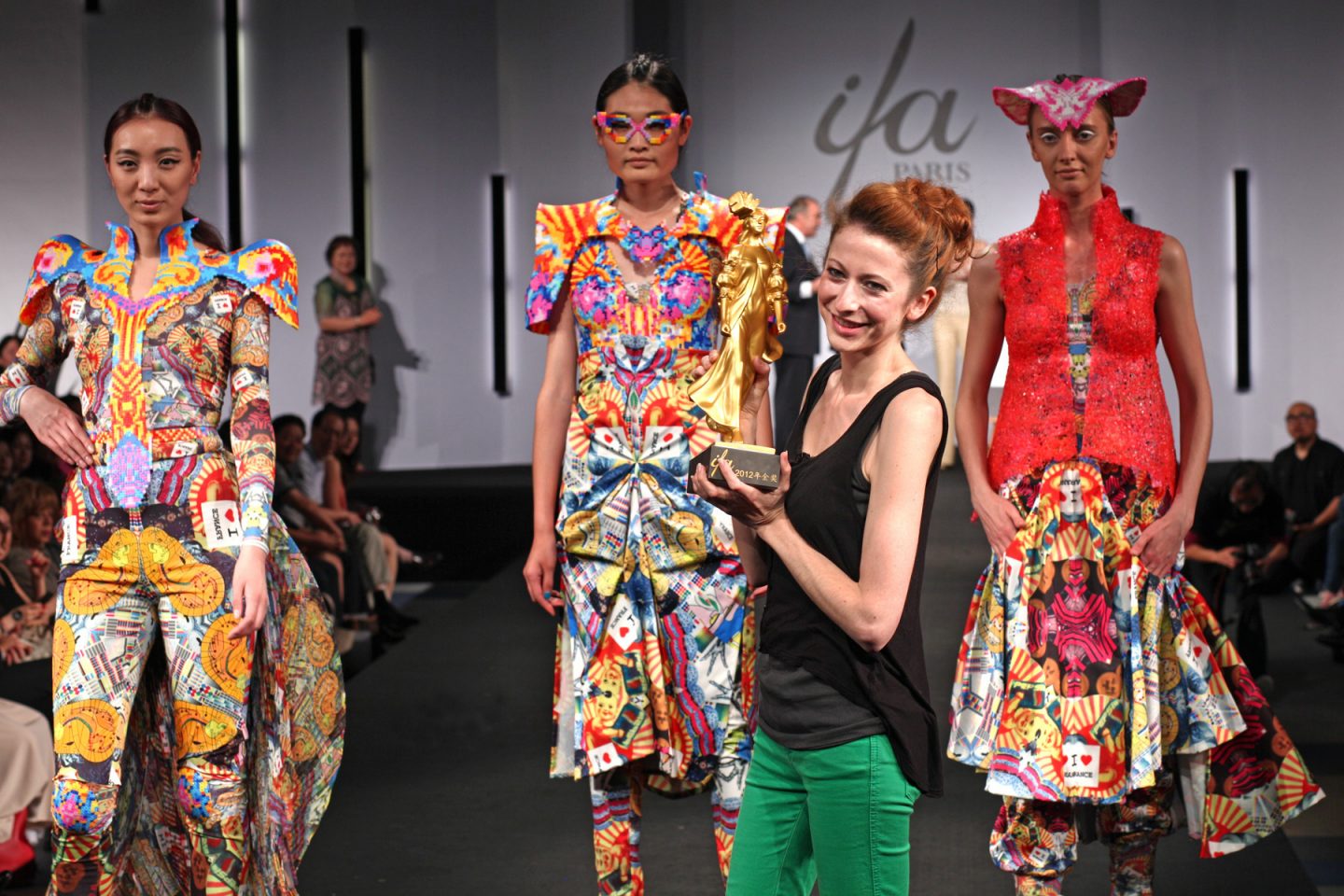 May 31st marked the 10th anniversary of IFA Paris' in Shanghai. In celebration of this milestone, the International Fashion Academy focused on the inspiration generated by the meeting of cultures with this year's chosen theme 'East meets West.'
IFA Paris challenged the class of 2012 to realize their own unique vision of a melting pot, through creative and technical approaches to design – from innovative silhouettes and materials to embellishments and decorative features – and they didn't disappoint.
Roughly 1000 people attended the highly anticipated event, with distinguished media and VIP guests in tow, including reps from fashion and luxury brands and IFA Paris alumni. A jury composed of IFA Paris' Director, academic leadership and instructors adjudicated 2012's undergraduate class: among 200 3rd year bachelor students, only 22 were chosen to show their garments, resulting in a total of 71 looks, which competed for prizes.
Models received luxury treatment from the show's sponsors, including hair styled by Toni & Guy, makeup applied by M.A.C., and shoes from Stella Luna. Other valuable sponsors who supported the 2012 show include Lear Corporation, Grand Mercure Shanghai Hongqiao Hotel, CedricM Video, and MAGNUM Wines.
Six talented design undergraduates were awarded with scholarships to IFA Paris' coveted Postgraduate in Fashion Design and Management Program, and the top recipient, our Golden Prize Winner, also received a round-trip flight between Shanghai and Paris.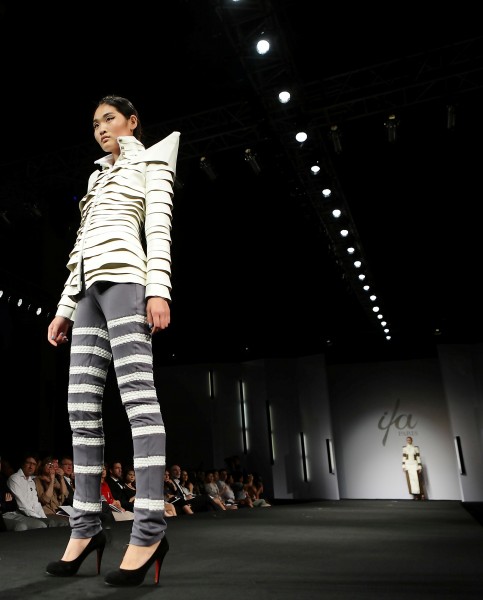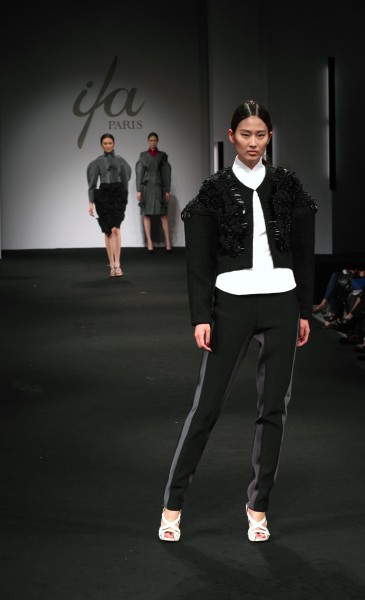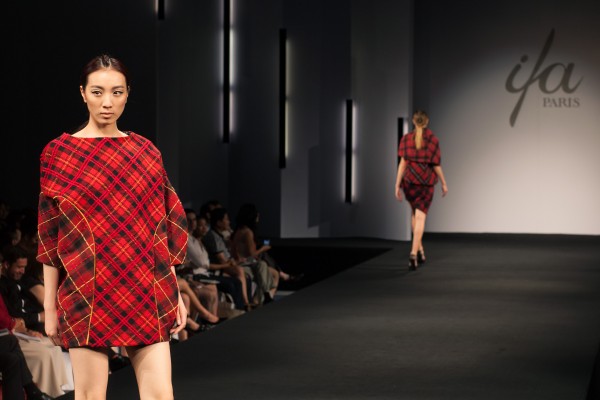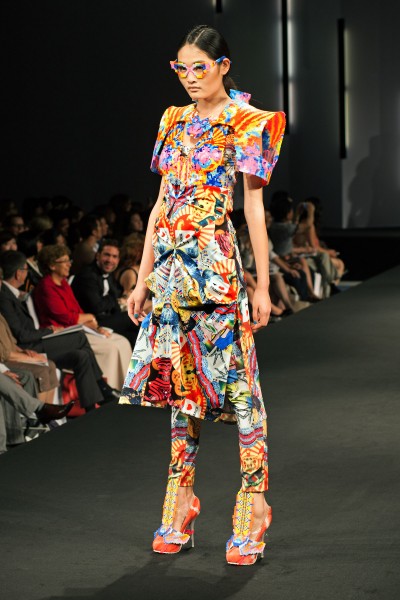 This year's Golden Prize, an accolade based on a comprehensive assessment of creation, design, and manufacturing techniques, was awarded to French-born designer Sabine Ducasse, who presented a spiritual interpretation of the theme 'East meets West' with her collection The Melting Pot. She supported her design board with an impressive video, enhancing her multimedia vision of Sino-French union.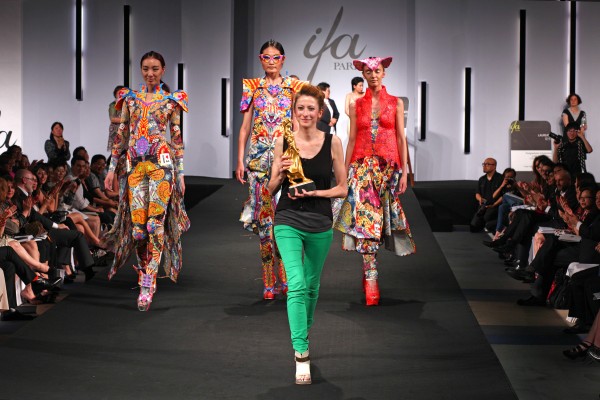 Silver prizes were awarded to the following five IFA design undergraduates based on a cumulative review of their studies, the creation and realization of their design work, and future potential and communication skills: Alexandra Mitkova Avramova (Bulgaria), Camille Vallejo (France), Eiffel Lu (China), Mana Tong (China), and Cherry Chen (China).
The culmination of IFA's annual fashion show only marks the beginning of the Academy's graduates' future careers in fashion design. Previous Golden Prize winners have achieved continued success, such as 2011's top recipient, Elias Moussa, whose collection Regalienne, earned him a scholarship to IFA Paris' Masters/MBA Luxury Brand Management program. He is currently working on his own collection.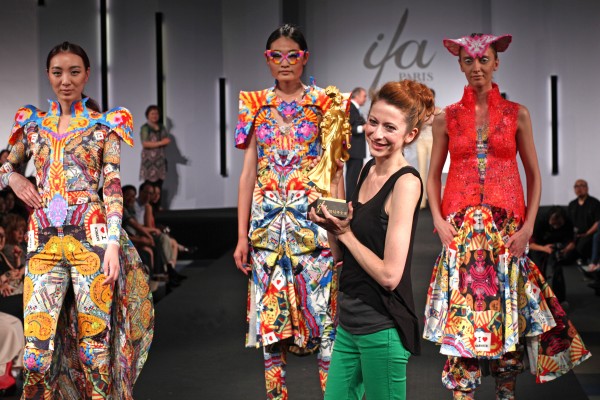 Shanghai's 2012 design show exemplifies IFA Paris' successful expansion in China, since its 2002 inception. In partnership with the Shanghai University of Engineering Sciences, IFA Paris achieved the first-ever Sino-French joint venture in fashion education approved by the Chinese government. IFA Paris anticipates the same success from our upcoming fashion show in Paris on June 27th, 2012.
With almost 1,000 students located in Paris and Shanghai, IFA Paris is at the forefront of fashion and luxury education and offers programs that reflect the breadth of opportunity available in his vibrant industry.
For more details: http://www.ifa-edu.fr/