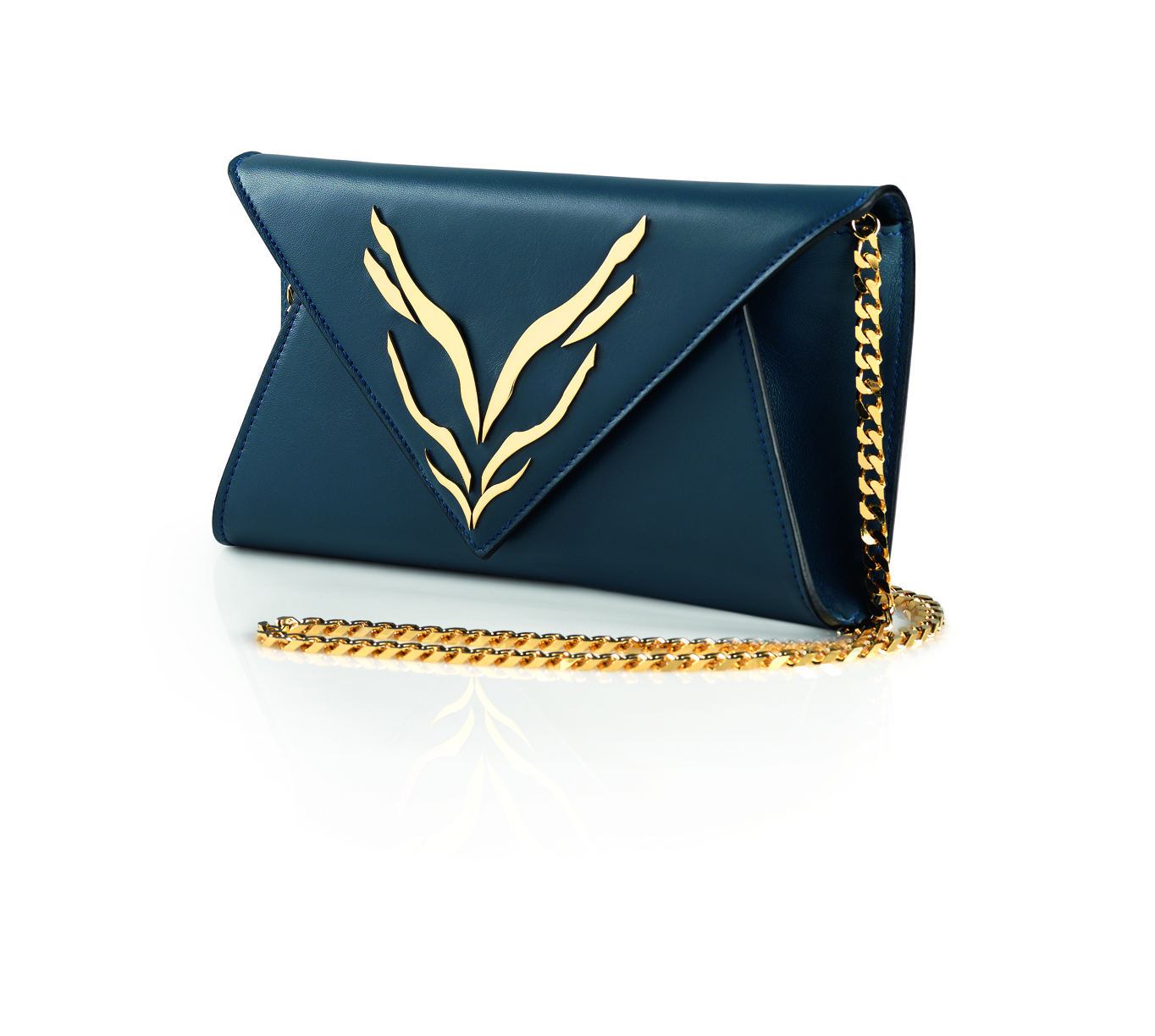 I can still recall when I had first seen and admired the work of Greek, London-based accessories designer George Angelopoulos a couple of years ago at London Fashion Week. A truly chic, crystal-encrusted, bedazzling evening purse -a favourite of Gemma Arterton, as I would be informed a little later- immediately caught my eye among tens of other exhibitors.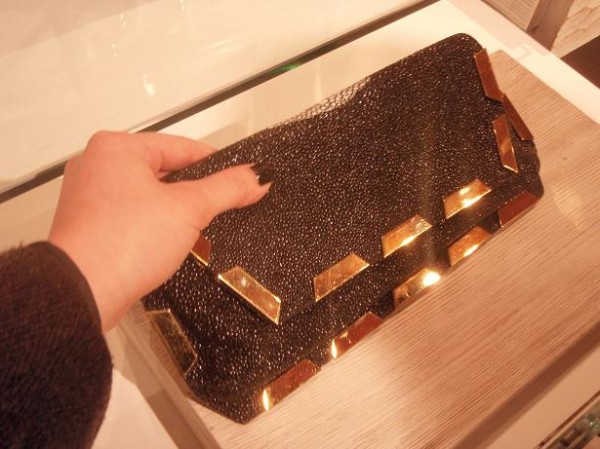 Two years after my first introduction to Angelopoulos' luxury handbags for women, today I can see how the designer stays true to providing innovative, contemporary luxury handbags, for women who aren't afraid to wear their individuality on their sleeve.  His new collection of luxury leather bags for AW 2012-13, exclusively made in Italy, features his tredemark metalic detailling on new and exciting cuts.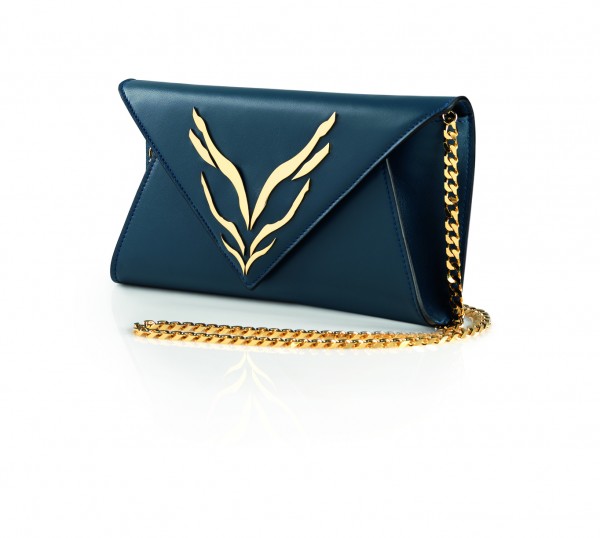 Influenced by modernist architecture, art deco and futurism, George Angelopoulos reconceives classic materials such as stingray and calf whilst experimenting with geometric forms to create innovative, eye catching and enviable bags.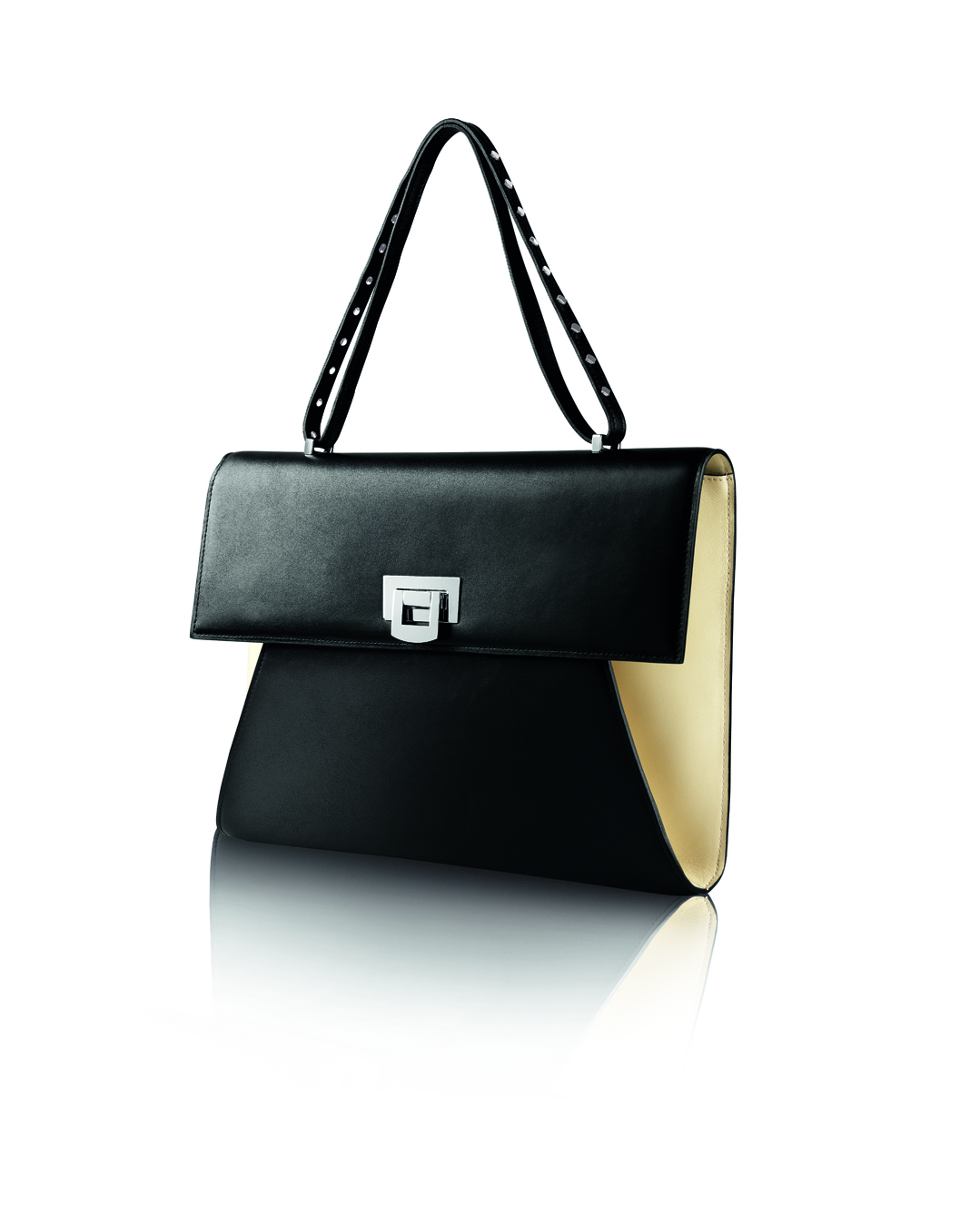 Using a mixture of the highest quality leather, gold and solid brass his designs often twine playfulness with an unabashed elegance.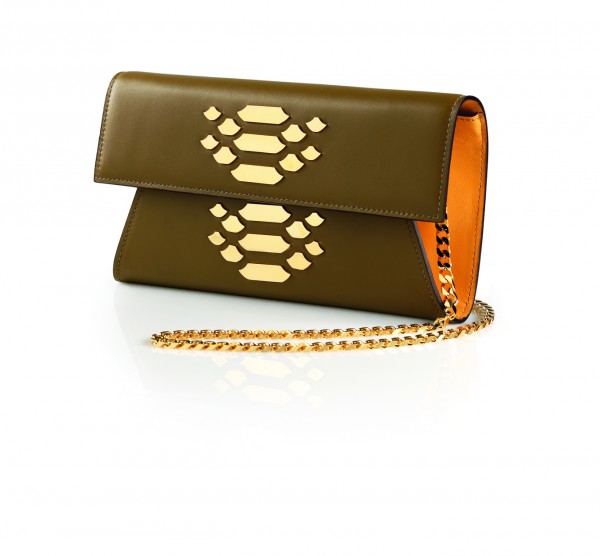 Craftsmanship, artistry and quality is integral to George Angelopoulos thus he only works with the finest leather workshops in Italy to complete the vision using a mixture of solid brass, gold and palladium to create the metallic detailing unique to the George Angelopoulos aesthetic.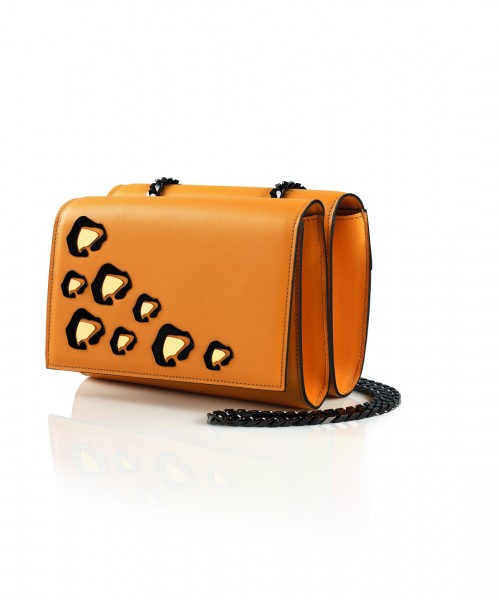 The designer has presented is recently stocked in Luisa Via Roma of Italy and various other reputable boutiques in USA, Saudi Arabia, Qatar, Abu Dhabi, Lebanon and Singapore.