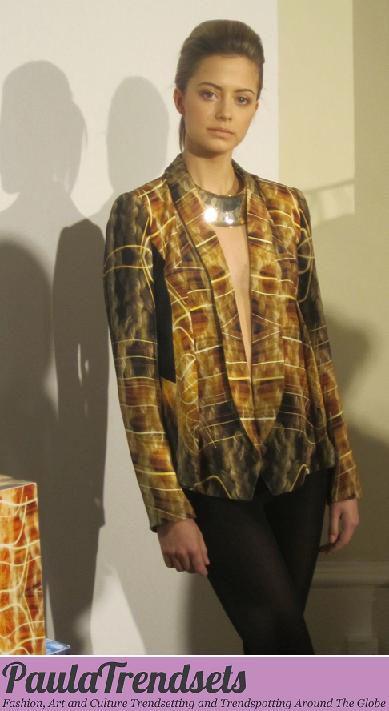 PR agency "Felicities" hosted a fashion showcase and cocktail reception for the Press, buyers and fashion insiders yesterday evening in Somerset House.
Tens of fashion gurus joined the 4 emerging designers presented by Felicities during the event at the Portico main showroom; BasharatyanV, Evmorfia, Tramp in Disguise and Xsenia and Olya were the stars of the evening thanks to their beautiful creations, outstanding for their exquisite design and fine fabrics.
PEOPLE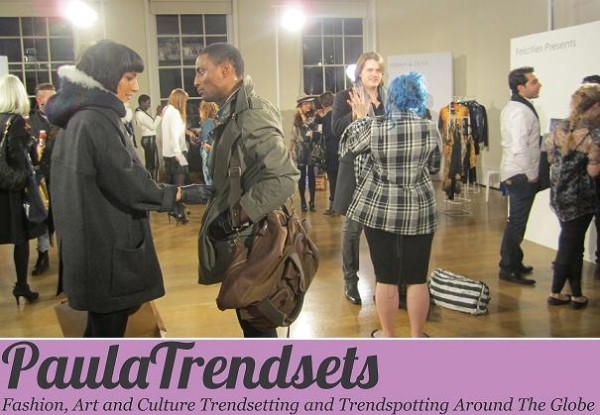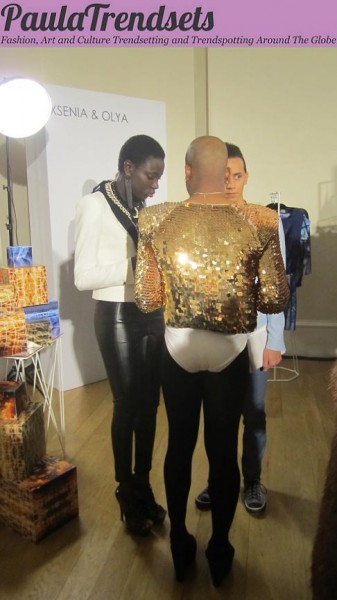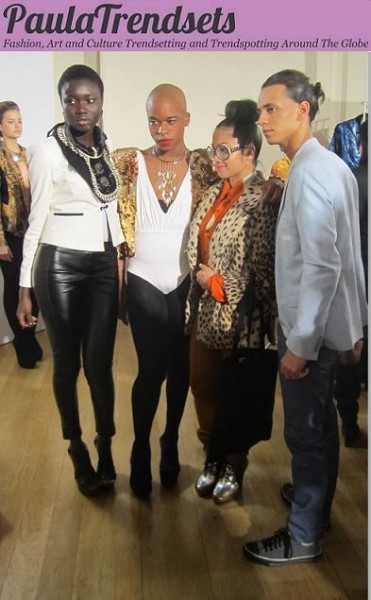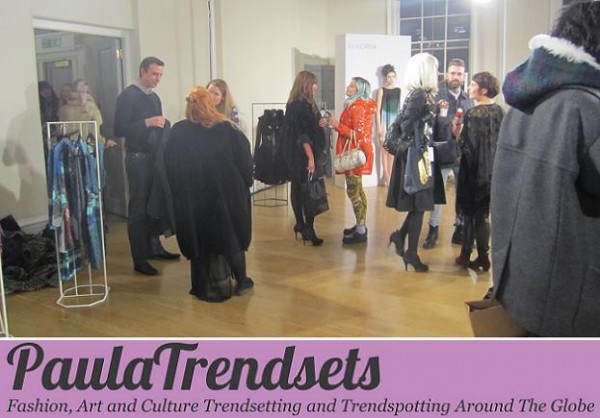 FELICITIES PRESENTS THEIR 4 BEST EMERGING DESIGNERS IN LONDON
1. EVMORFIA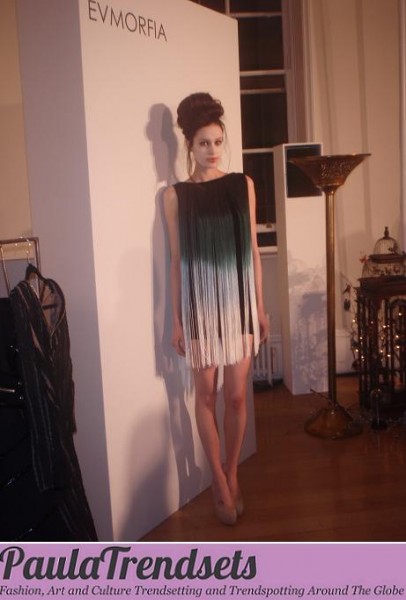 Evmorfia is the eponymous label from Evmorfia Bethanis, an exceptional young designer who creates collections that offer unique shapes and lines, superb finishing and attention to detail, luxurious fabrics and meticulous craftmanship. In every collection, Evmorfia emphasizes the expresssion of a woman's feminity, from inwards to outwards.
The AW12 collection is inspired by the life of a geisha and is an exploration of their rituals and kimonos. The collection is produced in beautiful velvet, lace, tulle and leather fabrics in a colour palette of grey, blue grey, dark blue, white and red. The signature styling that Evmorfia has become renowned for, will be found in the zippers, tassles and detailing, as always an expression of Evmorphia's inimitable artistic vision and her philosophy to produce garments of incomparable tailoring and sophisticated elegance. www.evmorfia.co.uk
2. TRAMP IN DISGUISE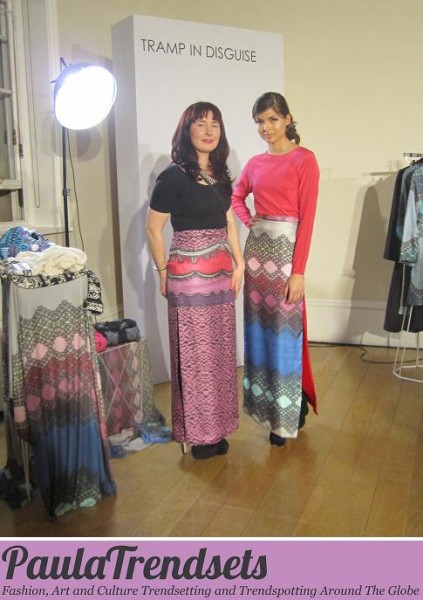 Tramp in Disguise is an emerging women's wear brand, known for its colourful prints and contemporary knitwear pieces. The label offers dazzling collections that are fun, youthful, modern and edgy.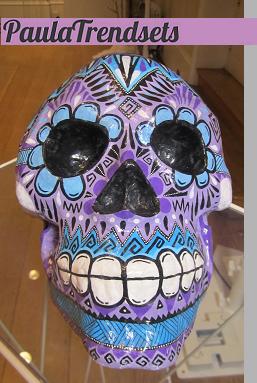 The AW12 collection, "Lady of Dead", is inspired by the Mexican festival "Day of the Dead", a renowned, happy, lively celebration of death, and the festival muse, "Goddess Catrina". The festival is a vibrant, abundantly colourful carnival, and this vivacity can be found in the unique digital prints which are inspired by the Aztec prints, chunky knits and lace that feature in the festival costumes.
The collection reflects the multicoloured aesthetic of the events in the colour palette of vivid tones of pink, raspberry, mint, deep blue and purple blended with shades of off white, greys, black and beige. The collection includes a range of separates in contemporary silhouettes created in luxurious silk jersey, silk chiffon, silk crepe de chine, basket weave silk, silk satin, and a knitted silk and alpaca blend. www.trampindisguise.com
3. BASHARATYAN V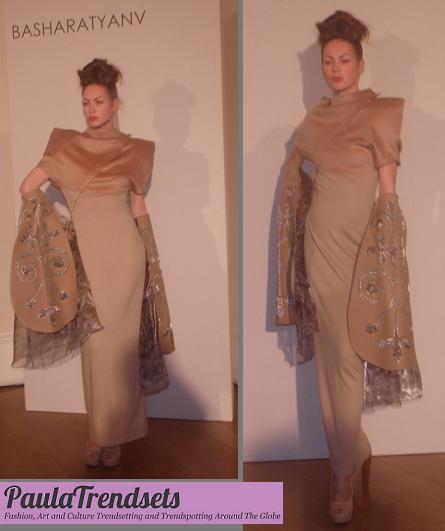 The BasharatyanV AW 12 collection draws inspiration from the beauty of one of the ancient North Caucasian nations, namely Balkarians, and its unique and worldly unknown traditional background. The collection features 25 looks, produced in delicate wools, cashmeres, silk and wool jerseys and digitally printed organza. Each look is individually tailored and is embellished with either traditional silver belt buckles or and silver fastenings or delicate silver string embroidery and digitally printed organza. The embroidery used in the collection is being created in one of the villages in Upper Balkaria. The prints are inspired by traditional Balkarian imagery, digitally transformed in the form of an optical illusion and then printed on silver organza.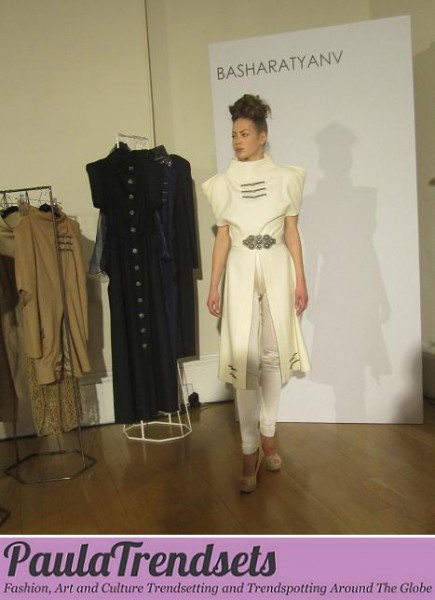 By incorporating soft pastel colours (beige, cream, silver grey, brown) and navy blue, BasharatyanV's AW12 collection boasts different silhouettes from simple cut dresses to oversized square shoulders (inspired by traditional Caucasian men's burka coat) and body-con shapes of feminine and elegant pieces. A combination of modern, everyday fabrics and ancient traditional craft, has always been and will always be a main focus in all BasharatyanV collections. http://basharayanv.com/en
4. XSENIA AND OLYA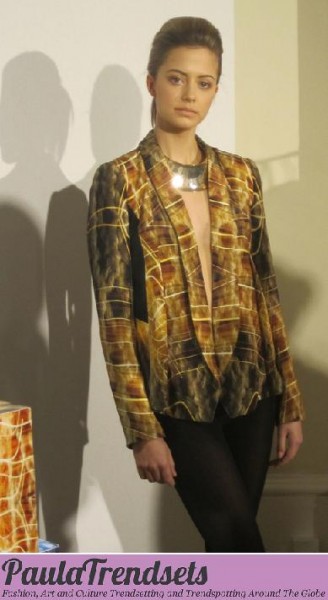 The cohesion of organic and graphic onto beautifully contrasted pieces, transcents Xsenia and Olya's designs. The combination of sophisticated "zero-waste" pattern cutting techniques and digital print, gives form to powerful and sensually provocative shapes that embrace the body in effortless complexity. The AW12 collection showcases the designers' experimental nature by introducing Digital Knit – the interweaving and morphing of knit and light to create unique knitting patterns, unattainable in nature. By using light fabrics such as silk jersey, silk satin, light wool and crepe de chine, in a bold colour palette of red, grey, mustard and purple, the collection promotes comfortable elegance to hurdle the challenges of day to night dressing. It is about the woman and the limitless amount of possibilities that she can account for in one single day. www.xo-fashionstudio.com