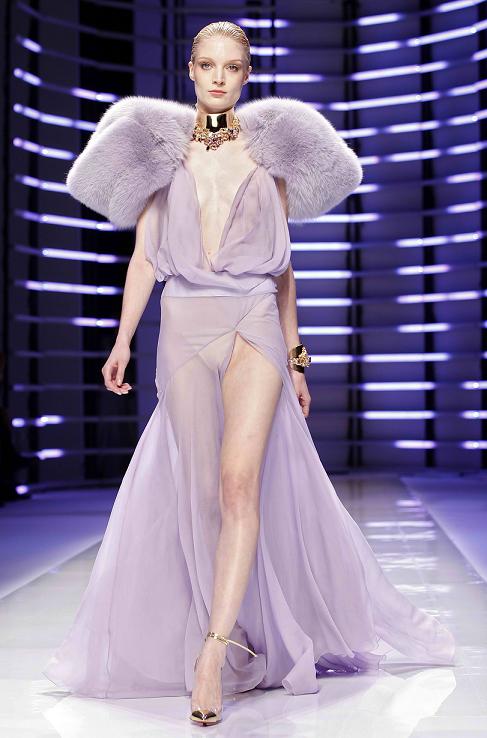 So sexy that this Alexandre Vauthier angel-inspired dress is almost evil.
Where I grew up, legend says that fairies of used to hide in the forests and drive insane whoever managed to catch a glimpse of their inconceivable beauty; I bet this must have been what they talked about.
This high (too high) – split Alexandre Vauthier dress in pale lavender and its ethereal movement look more like hoar-frost embracing a fetish fairy than "another dress on the catwalk".
Sublime.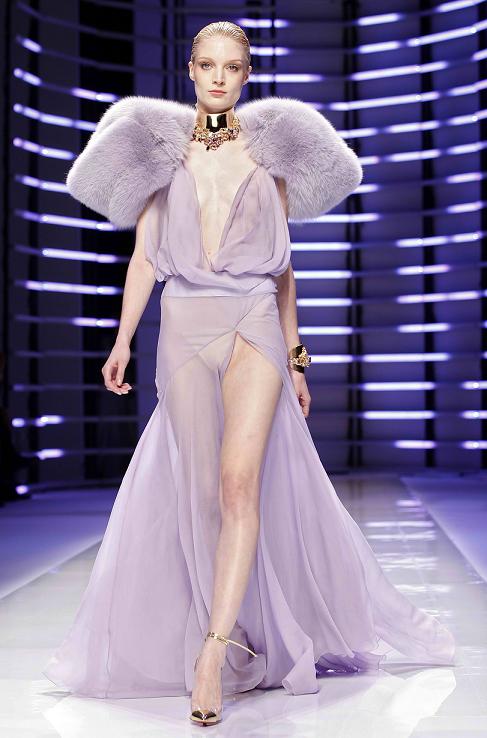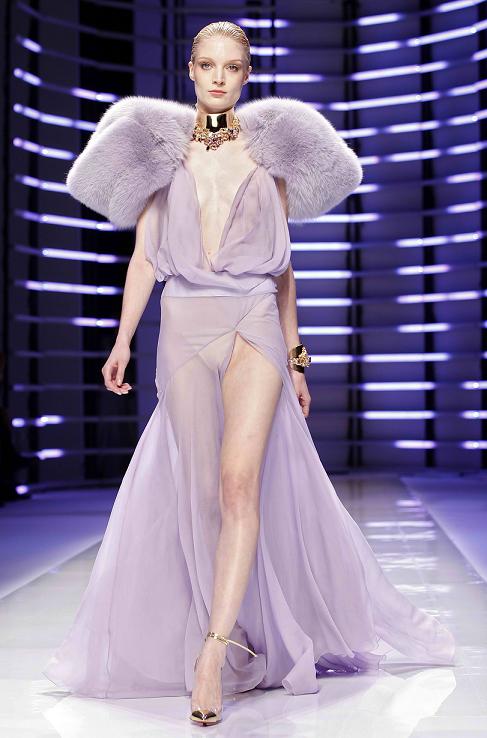 Detail; the plastic and gold stilletos complete the oracle of a nymph who approaches noiselessly walking on water or flying in the air.