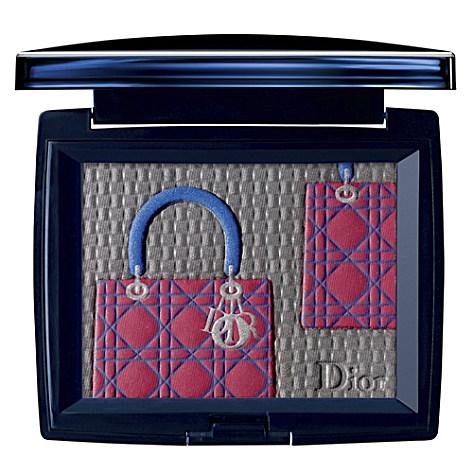 Exclusively at Selfridges, you will find the most chic eyeshadow palette ever, as it combines the iconic Lady Dior bag design and high quality Dior eyeshadows in one.
A mythical object embodying the quintessential spirit of Dior and a cult accessory today, the beloved Lady Dior bag has inspired this numbered, limited edition eye shadow palette, which demonstrates the expertise of a House famous for its luxury.
Within this must-have palette lies a daring combination of clashing bright red tweed and a blue canework motif, in a reflection of the latest spring⁄summer 2011 Lady Dior bag.
Make sure you don't let this jewel slip away -or sell out, should I say…