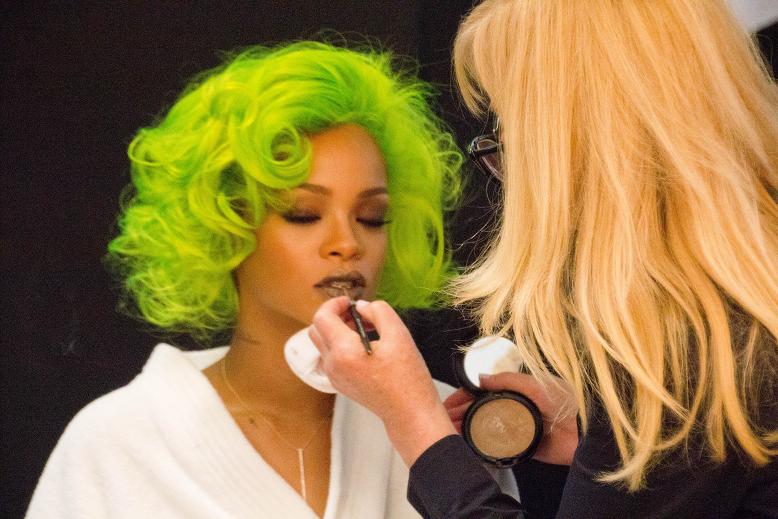 Rihanna has teamed with MAC Cosmetics for a second series of Viva Glam landing this month at all MAC store locations. 
Every cent of the selling price of VIVA GLAM Rihanna goes toward helping women, men and children living with and affected by HIV/AIDS.
Backstage at the campaign photoshoot, the pop / R&B singer arrived in a denim outfit and pointed monochrome flats, before changing into a figure-hugging, lime, PVC condo and a matching fluorescent wig. Her initial outfit was complete with statement jewelry and accessories in cream and gold, such as a pair of must-have Chanel logo earrings.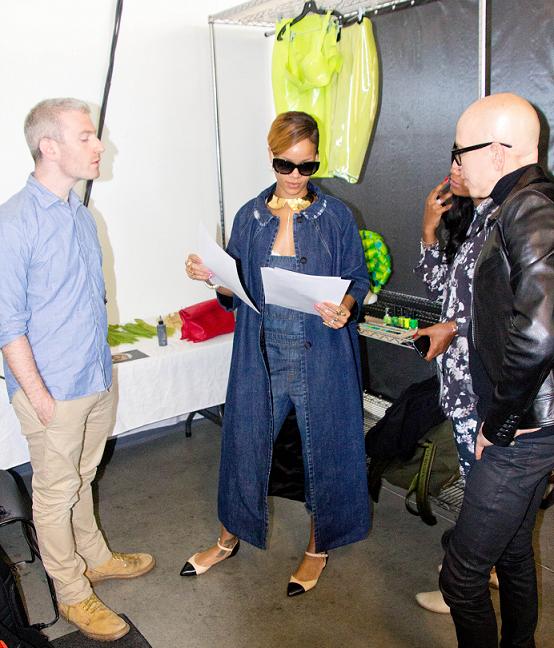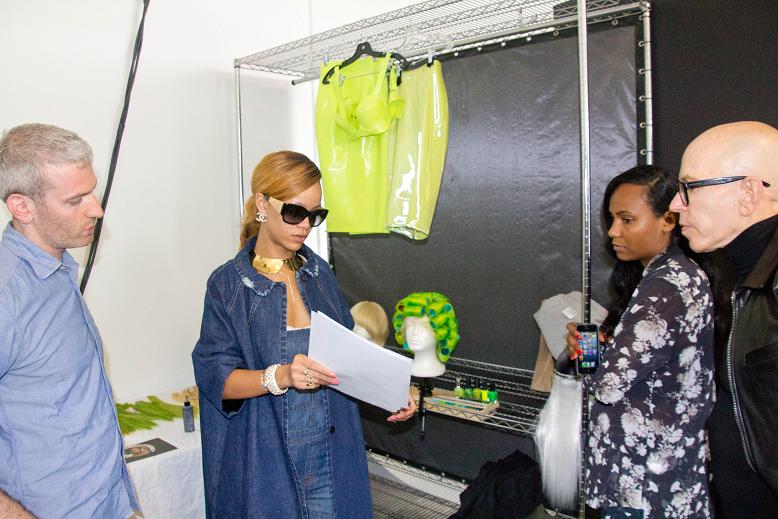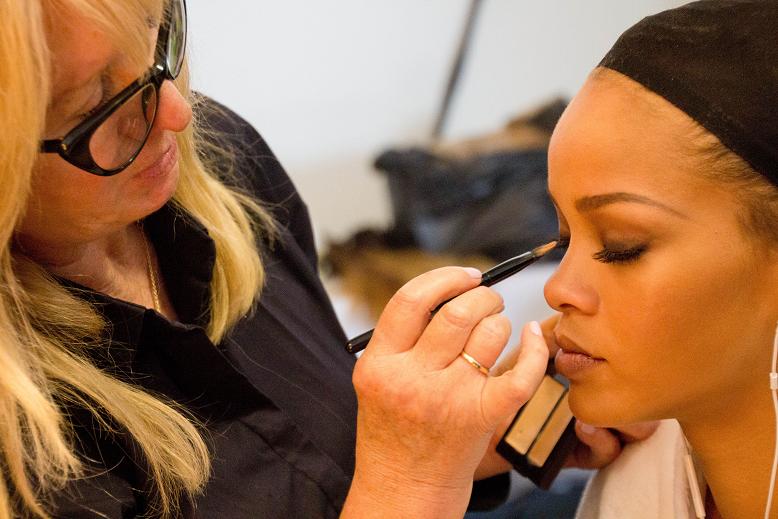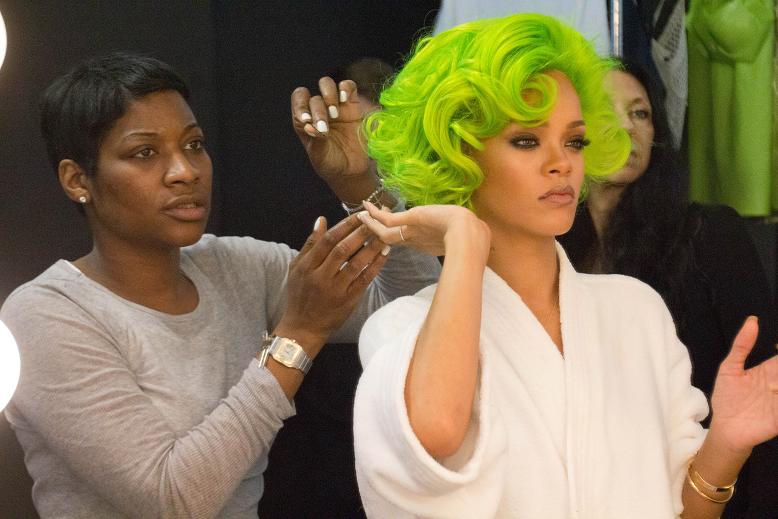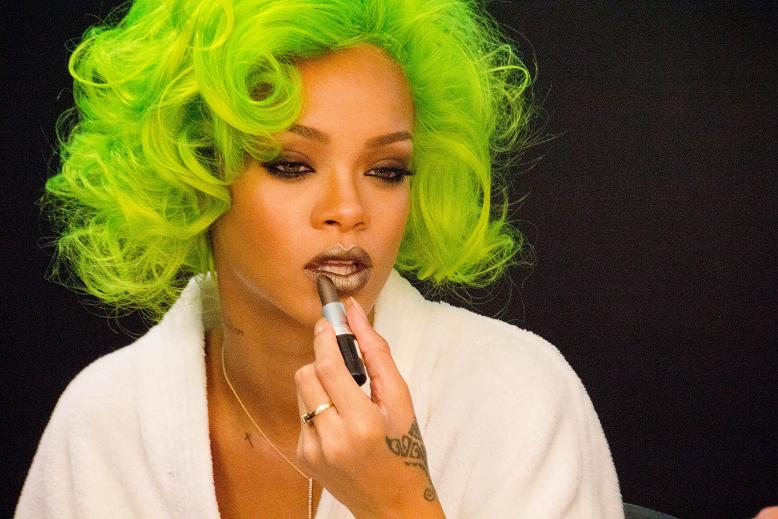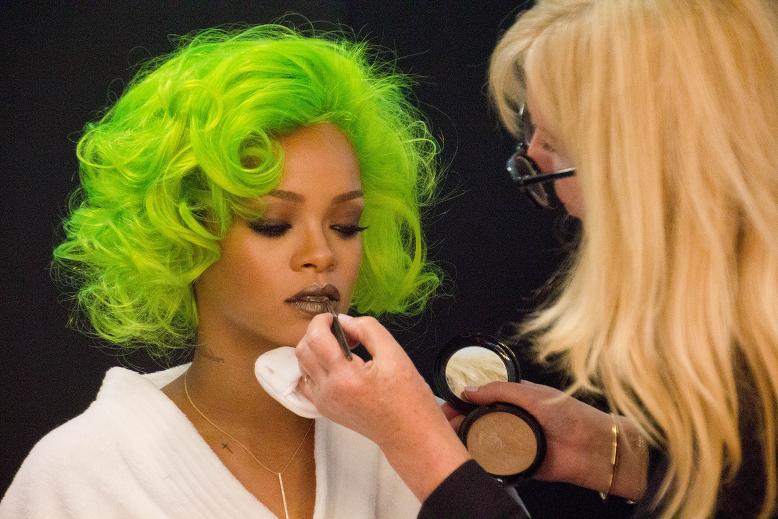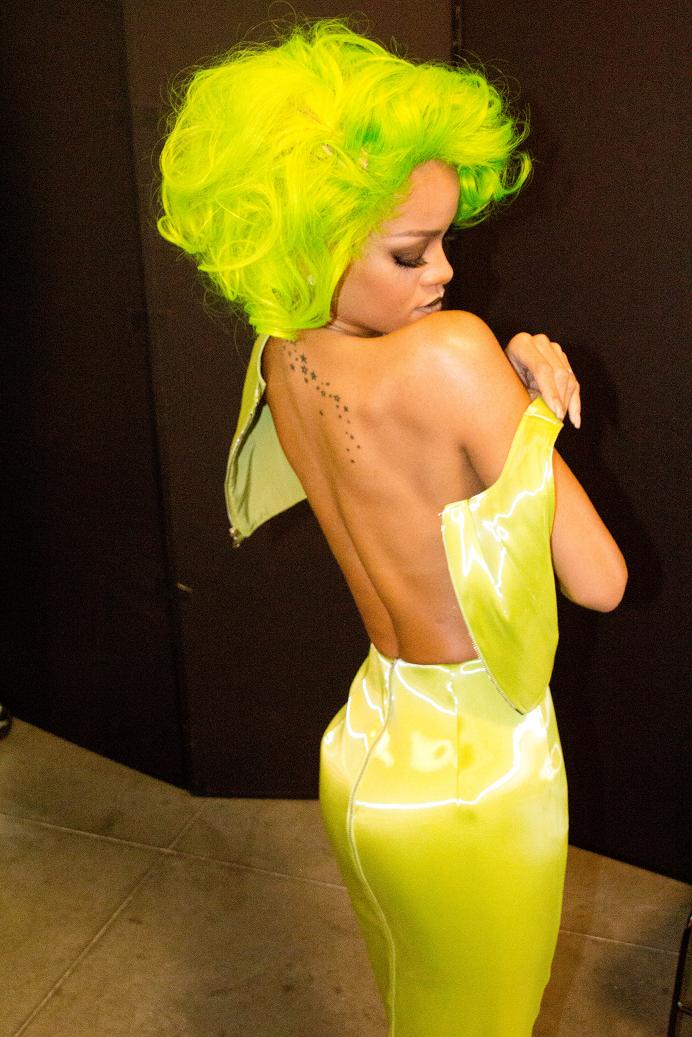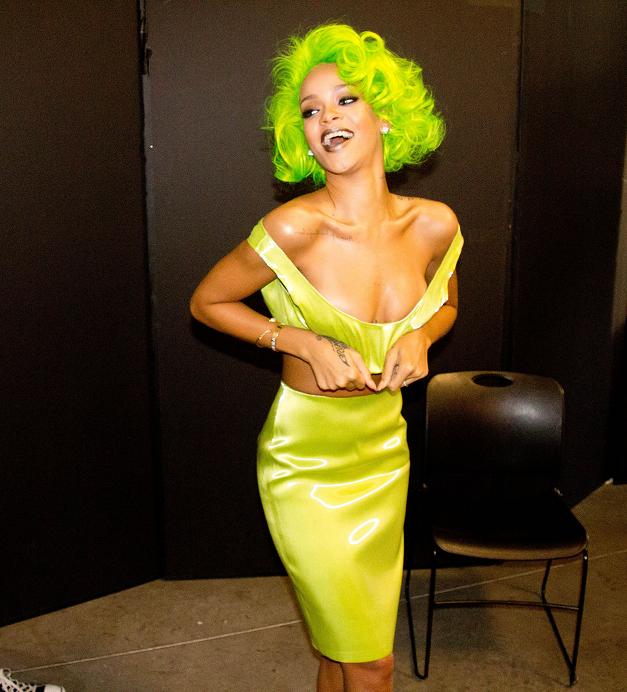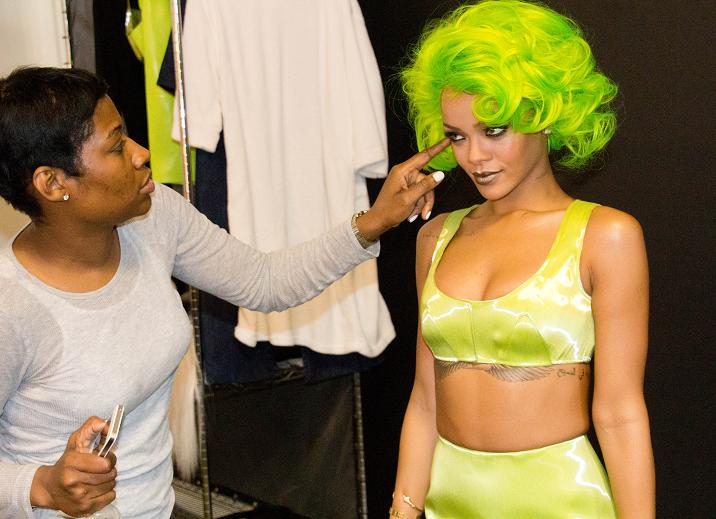 Rihanna infused her bold personal style into her fierce new VIVA GLAM campaign, which brings out her fearless, confident personality expressed with new shades of frosted metallic mauve Lipstick and Lipglass, in velvety soft packaging featuring her signature. The modern red hues from Rihanna's original VIVA GLAM collection are also available again.
LIPSTICK
VIVA GLAM RIHANNA II – warm mauve with silver frost
LIPGLASS
VIVA GLAM RIHANNA II – cool mauve with red frost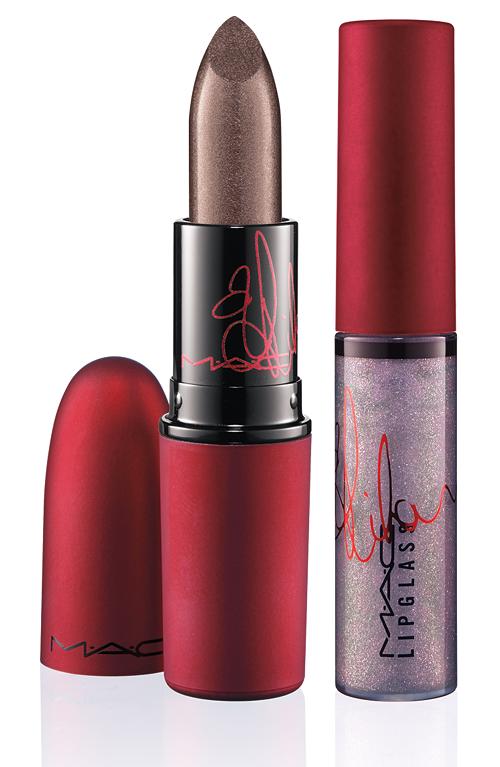 Viva Glam Rihanna II is available September 2014 at all M·A·C locations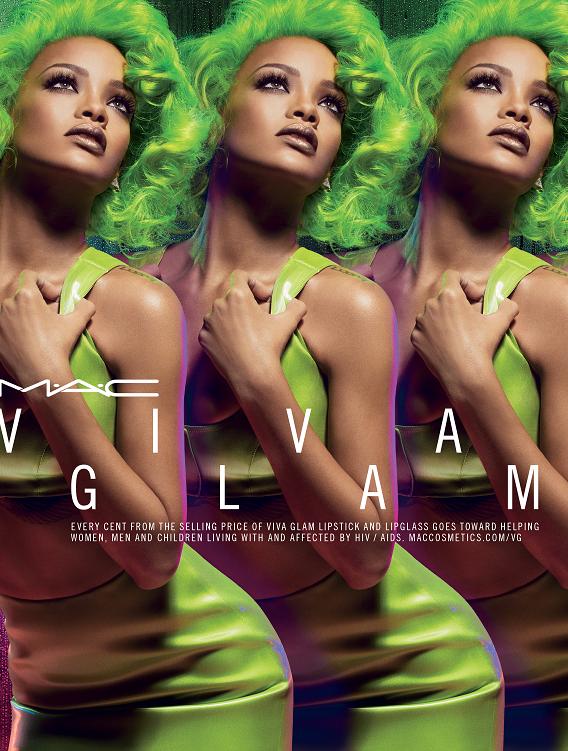 *photographed by Inez and Vinoodh