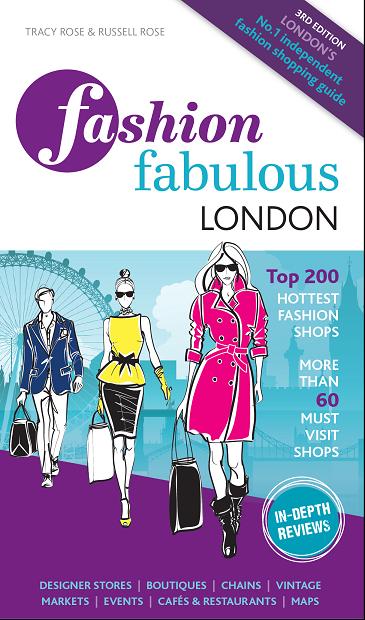 It's true and it comes in print, available at leading retailers nationwide including Harrods, Selfridges and Waterstones, and online from Amazon.
Fashion insiders Tracy and Russell Rose have mystery-shopped in one thousand retailers across London for the third edition of the couple's must-have retail guide, Fashion Fabulous London, which features the top 200 shopping destinations in the British capital, each one  reviewed and evaluated with a rating out of 5 shopping bags on choice, service and wow factor.
Every store was re-evaluated this year, with many receiving new and surprising ratings like this one shocking example. In service, Bond Street's Prada store lost its five shopping bag rating while Primark on Oxford Street improved on its one shopping bag rating – both now having two shopping bags in the 2013 edition.
World-famous hat designer and avid fashion shopper Tracy Rose comments about this year's customer service trends in London, "We found from our visits across the city that lavish outlets and high-end service is far from limited to the boutiques of Bond Street and Savile Row. We are finding that retailers further afield in the capital are increasingly improving the quality of the customer experience, even in the current economic climate"
As about those who don't… They can try for their second chance to a better Fashion Fabulous rating in the 2014 edition. Hopefully not only because of the Roses' disarmingly sincere evaluations, but because store managers will have actually realised that customer service does matter as much as the shop's image, the products' quality and their brand's prestige.