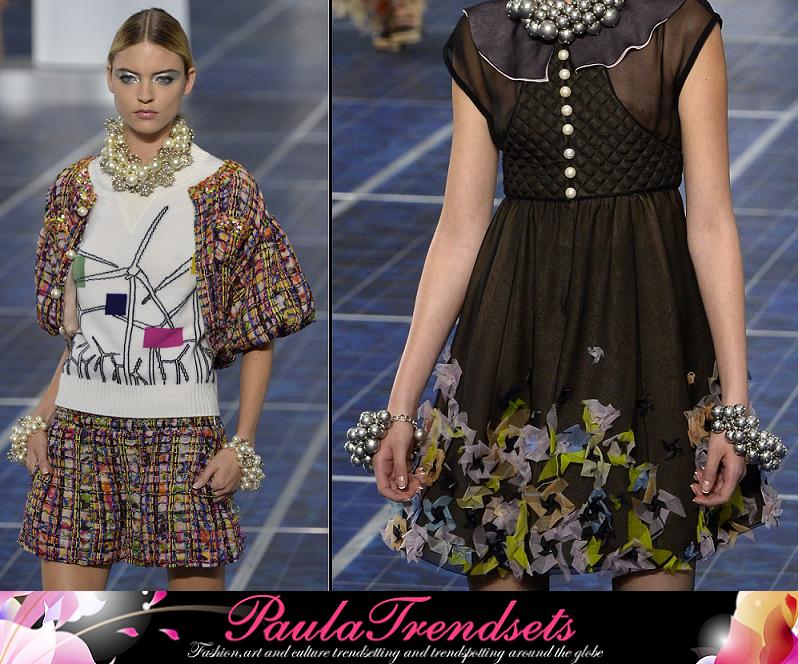 The fashion show of Chanel ready-to-wear for spring summer 2013 in Paris was pure bliss for the fashion editors.
Karl Lagerfeld was full of surprises. He gave the world-renowned luxury fashion house a breath of fresh air unlike any other, with an ecological theme and new, sustainable materials adding to the traditional Chanel fabrics and accessories. Even denim was included in the collection, marking a fresh turn on what can or cannot be considered luxury fashion for a legendary label.
The show's theme was renewable energy.
The catwalk was covered in what looked like solar panels, while wind turbine patterns and prints where featured on some of the outfits.
Plastic made its way on the catwalk too, in the form of clutch bags, hat and accessories transparencies.
*******************
1.
Chanel's ss13 theme of renewable energy was represented on the outfits in the form of wind turbines.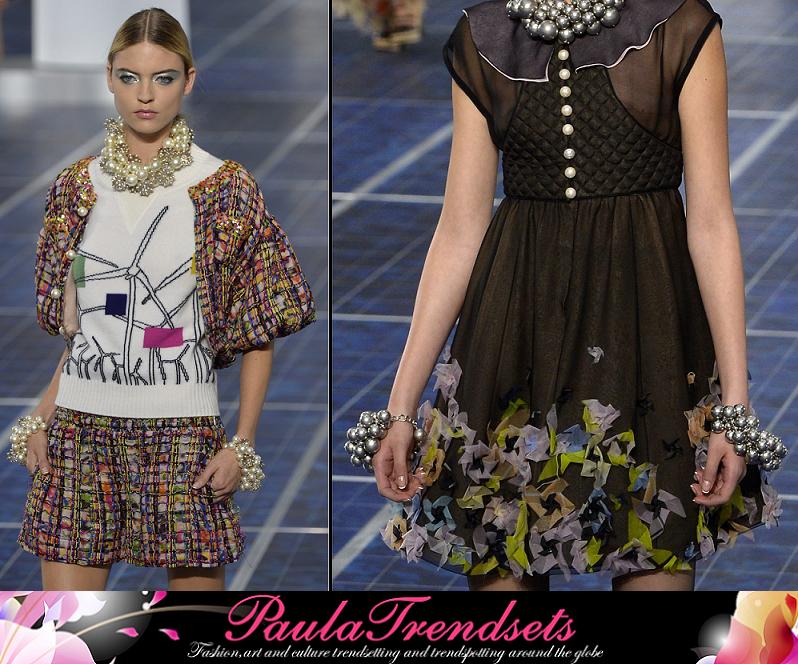 2.
…more appliques…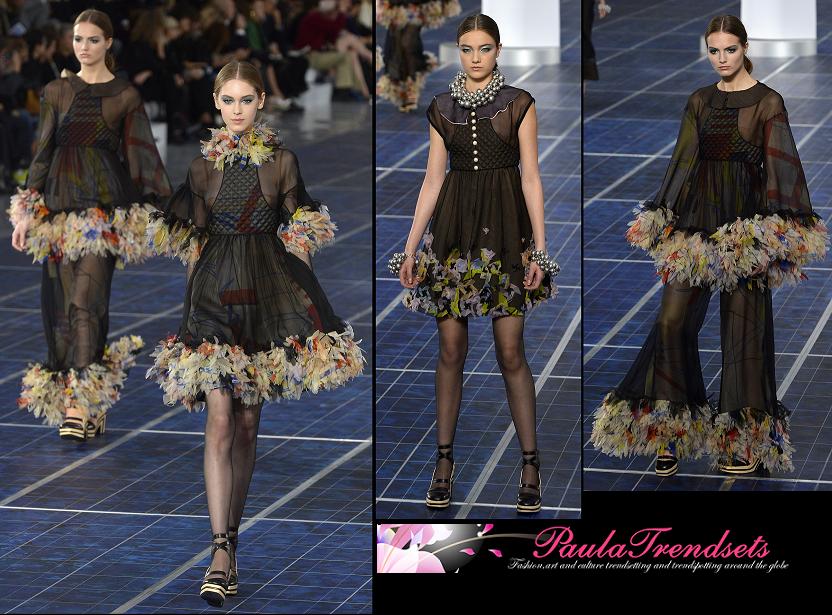 3.
Beautiful textures…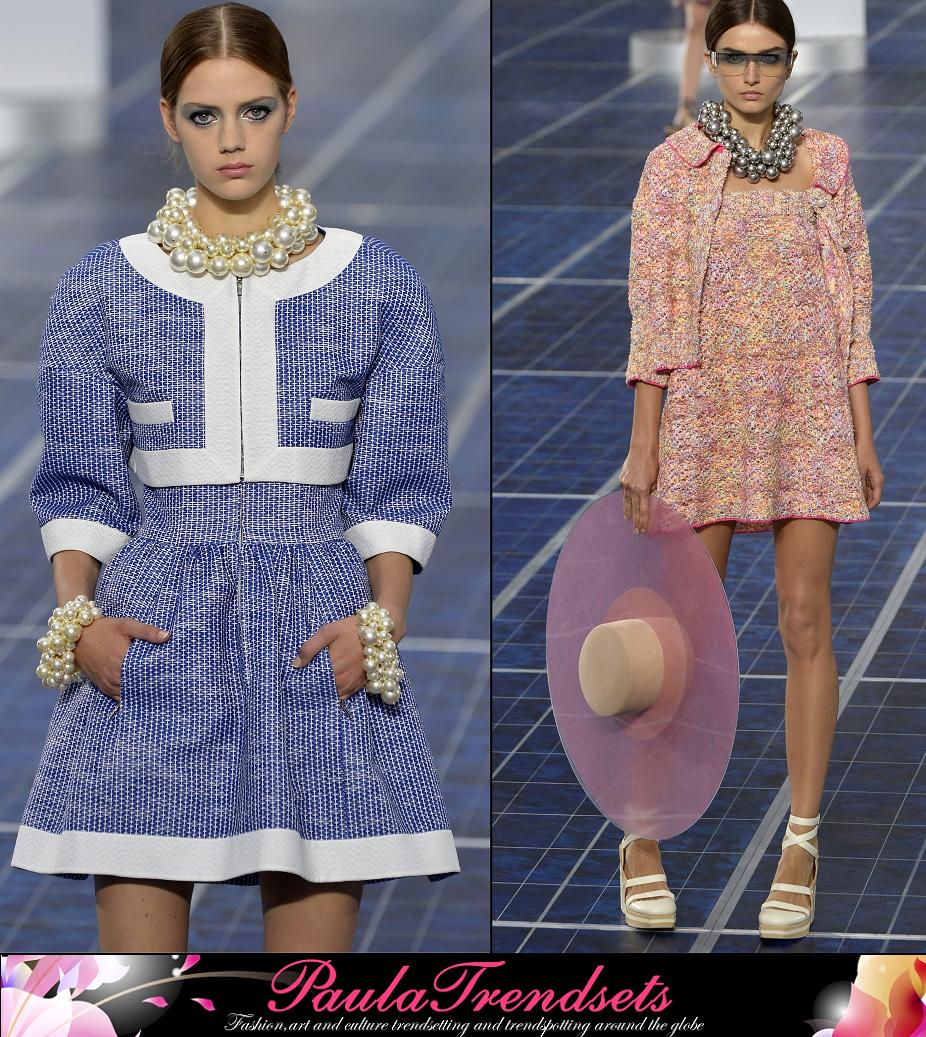 4.
…bold, yet sophisticated color…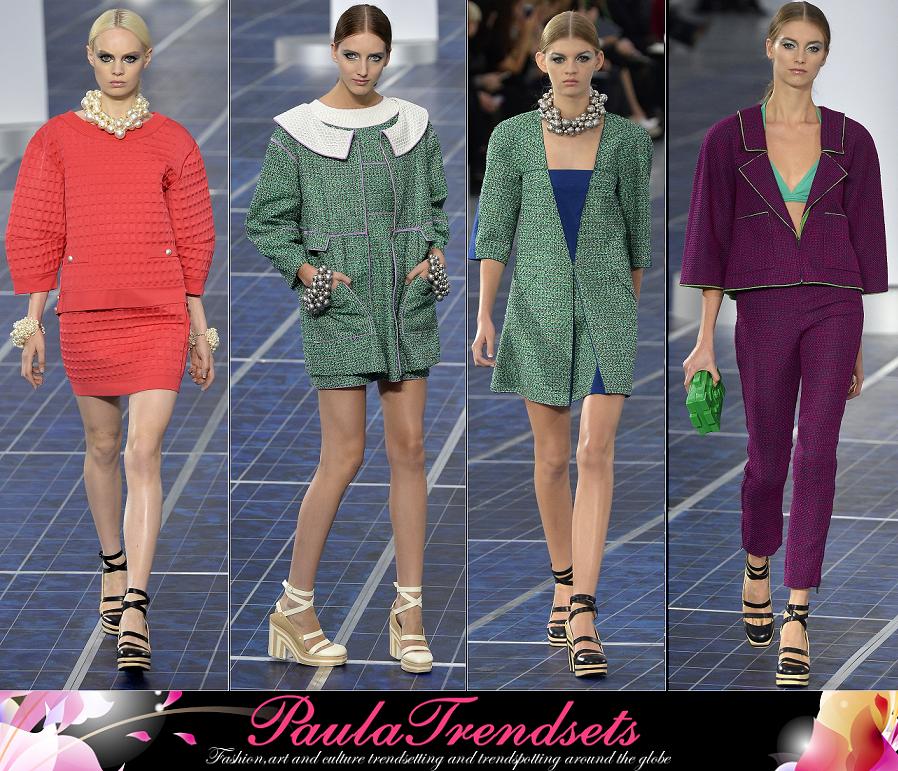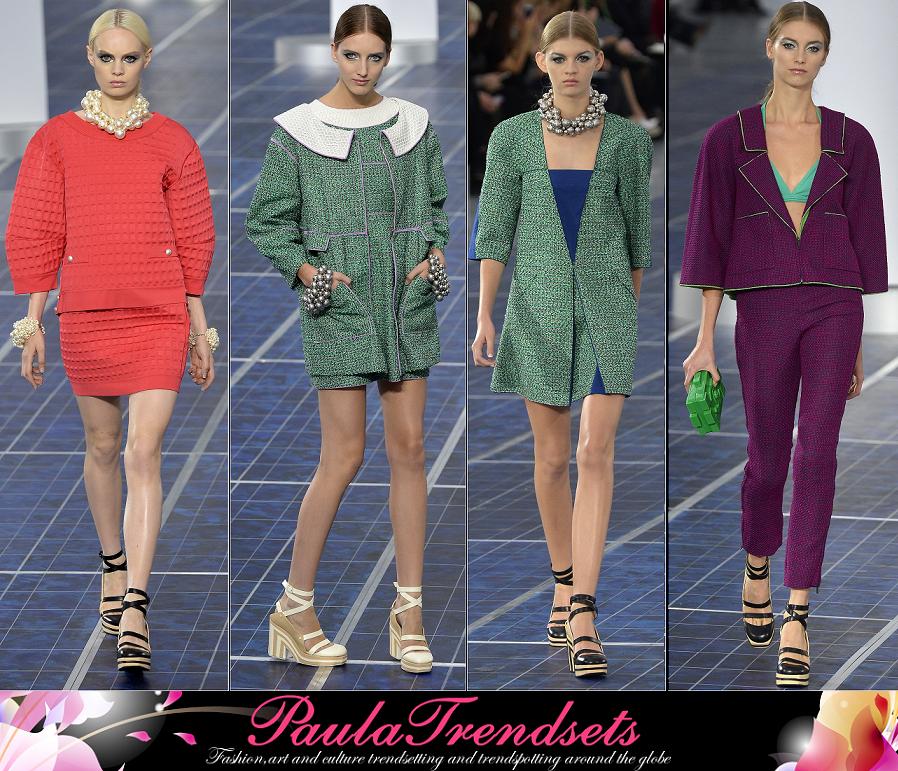 5.
…cropped jackets…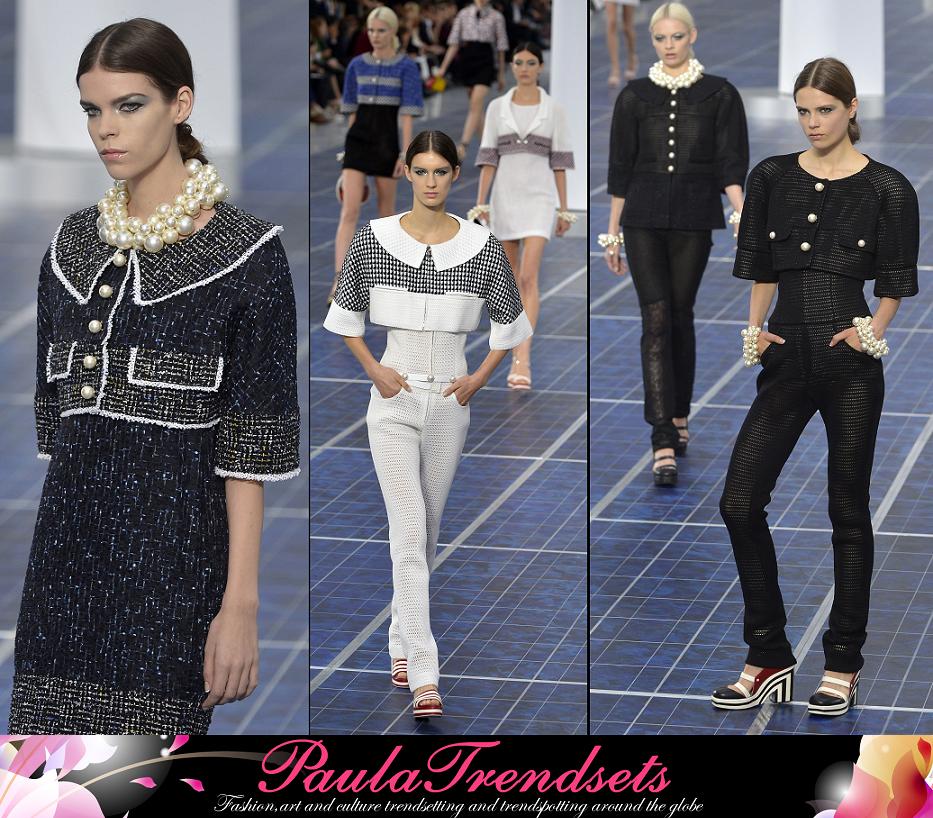 6.
…deux pieces…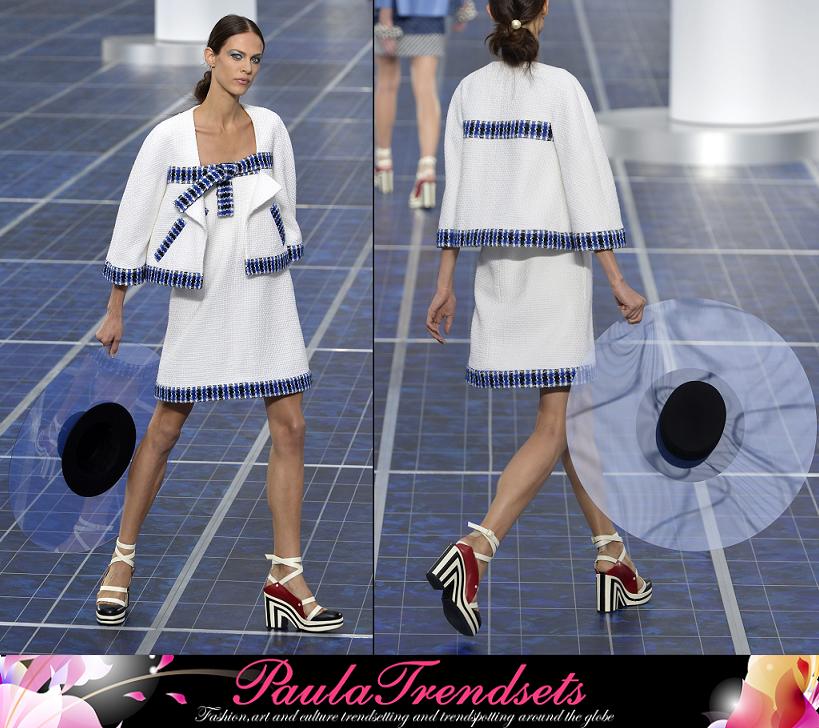 7.
…and classic Chanel black & white evening looks.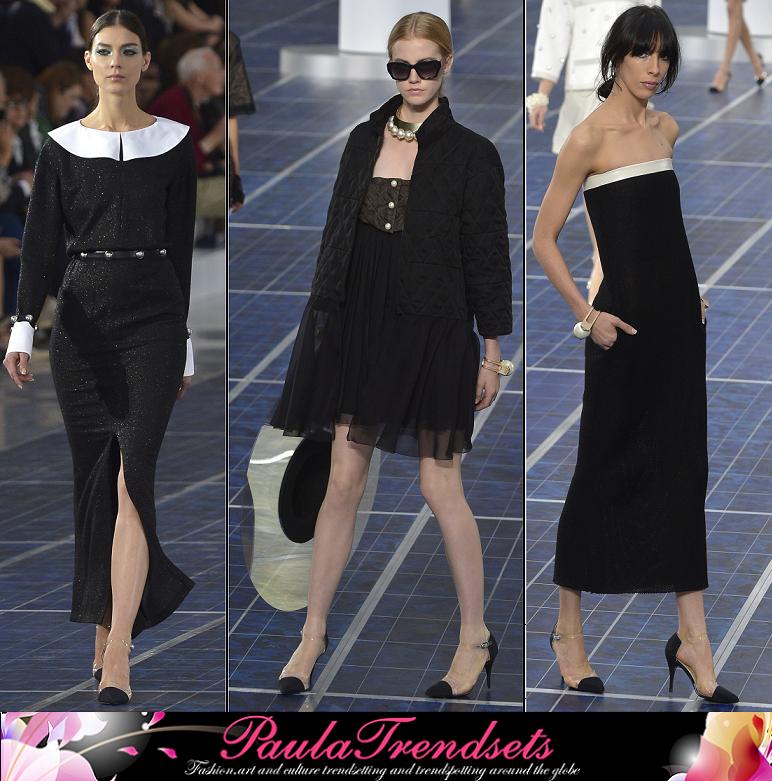 8.
Pearls embossed in the fabric…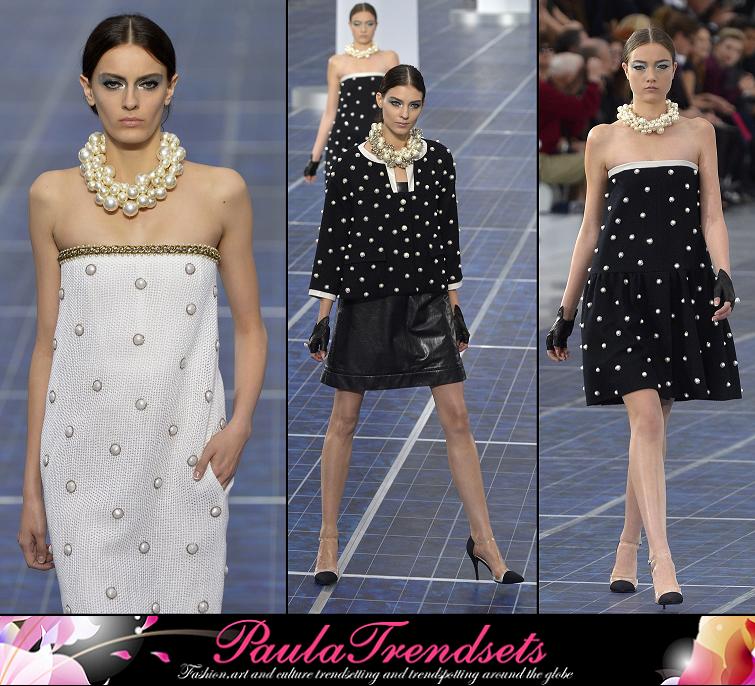 9.
…and plastic floral embroidery were some of the collection's most surprising design innovations.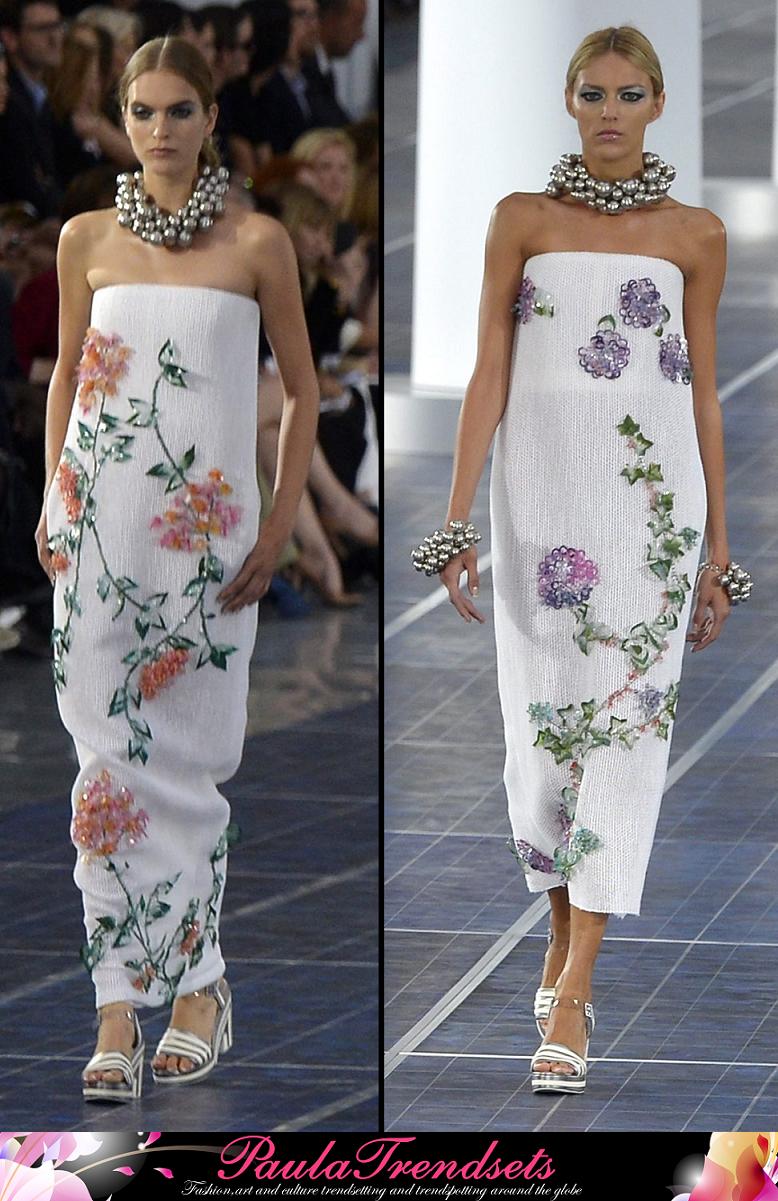 10.
Chanel has the know-how to transform even the most mainstream fabric, denim, into luxury fashion.
Add pearls and an attitude.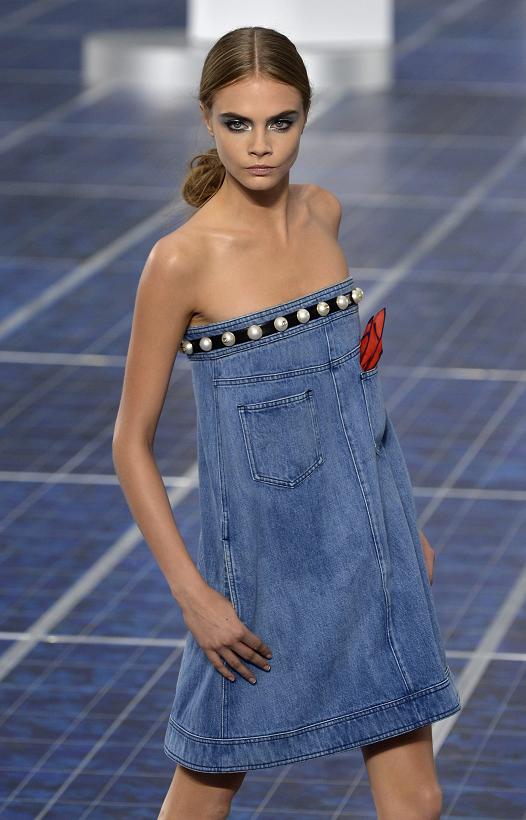 11.
Karl Lagerfeld emerging from the solar panels.