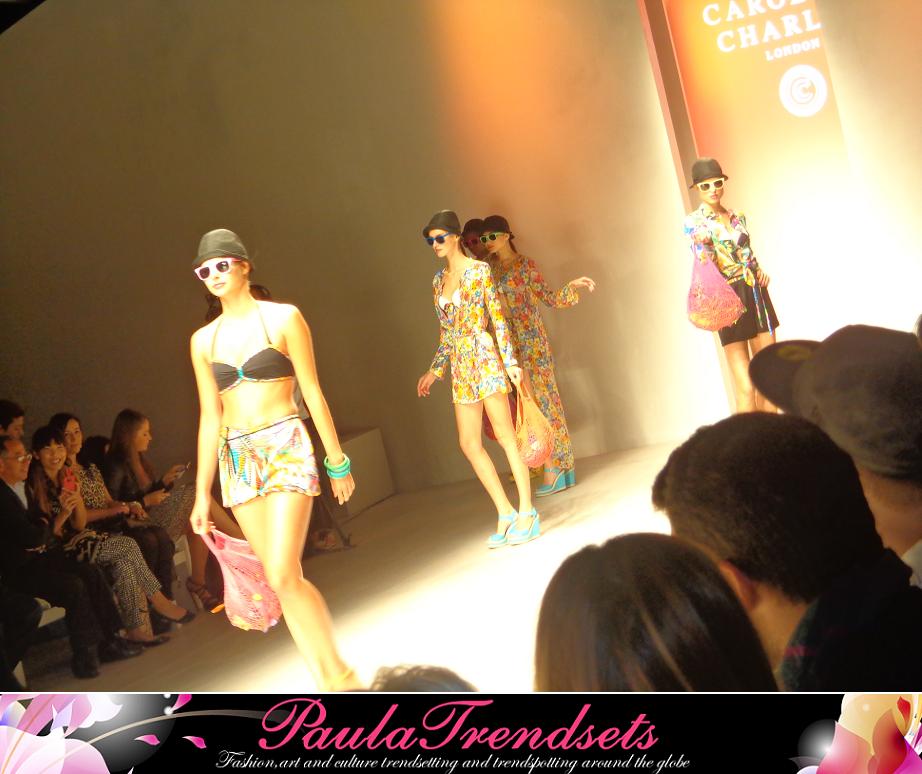 Caroline Charles Spring Summer 2013 was the first runway show that I saw as LFW kicked off last Friday and I must say it was a very bright start for my LFW experience this season.
The British designer's collection started with beautiful exotic prints on silk, styled with colorful wedges and sunglasses, while models were walking the catwalk to what must have been chill out Cuban or African American music, with sounds of maracas and waves from the beach. It felt like I was beamed to some exotic island or, better, a reef barrier, all of a sudden indeed.
The mood and scenery then changed from relaxed summery outfits to more sophisticated, urban spring looks. Long black skirts or capri pants were matched with textured tops and jackets in pop colors.
Photographers were filled with enthusiasm when the final look appeared on the catwalk; when the music paused for a second or two, you could hear the clicks from tens of apertures frantically capturing the romantic, feminine outfit in delicate white lace.
[PHOTOS: EPA & PaulaTrendsets.com]
1.-4. Exotic floral and feather prints.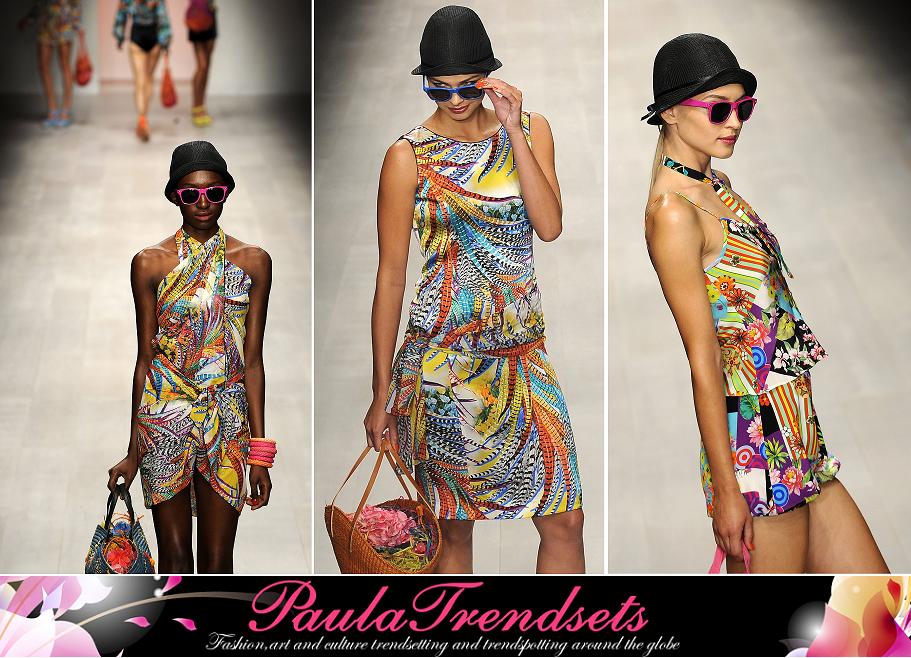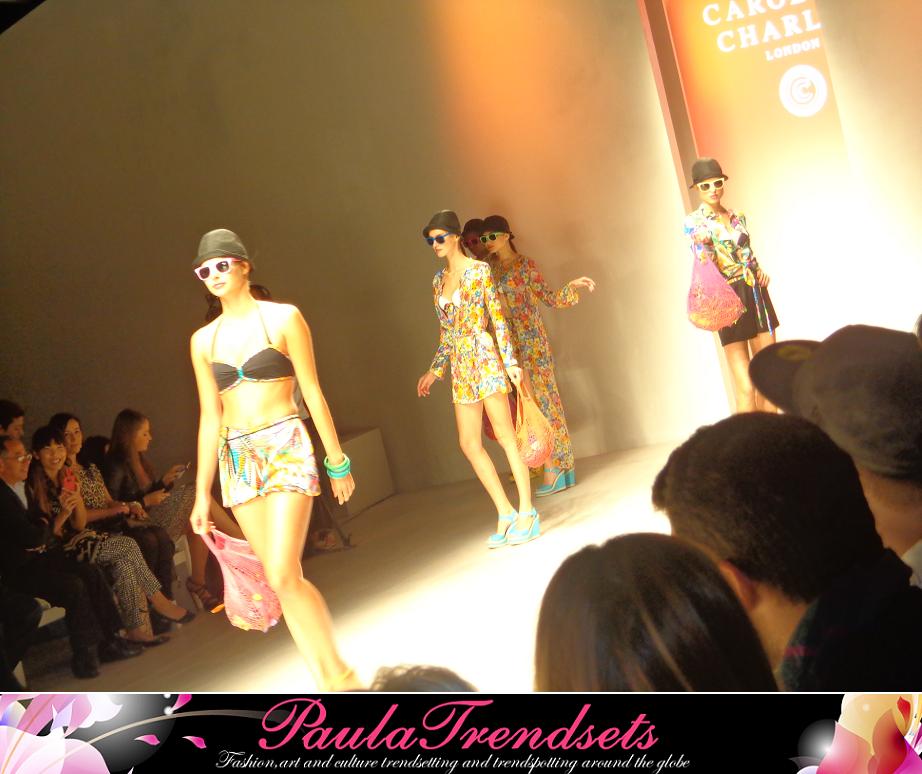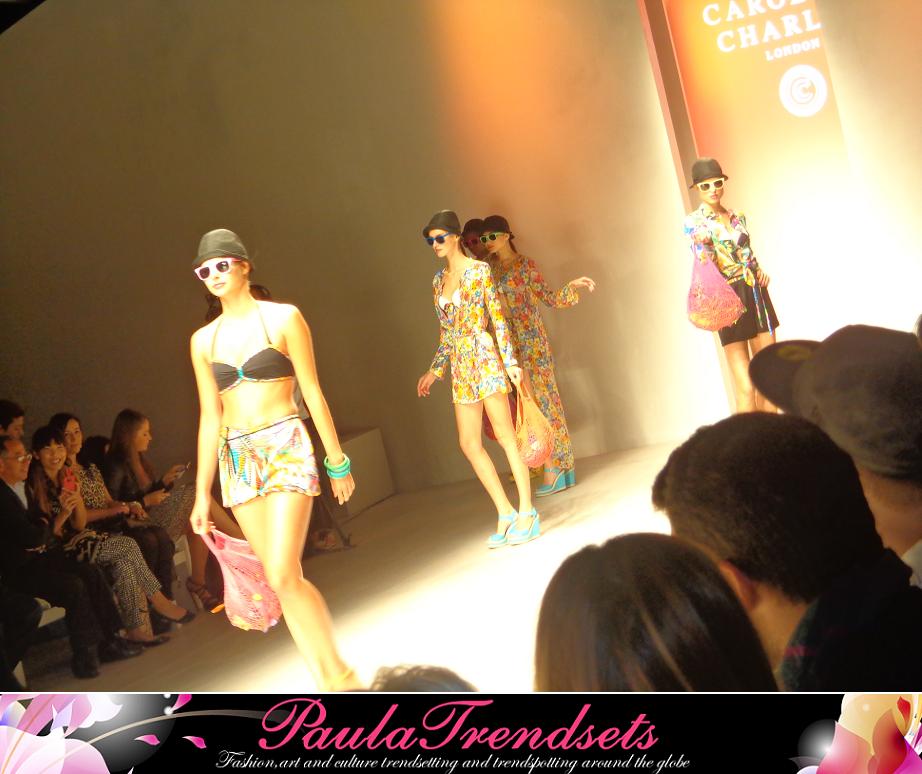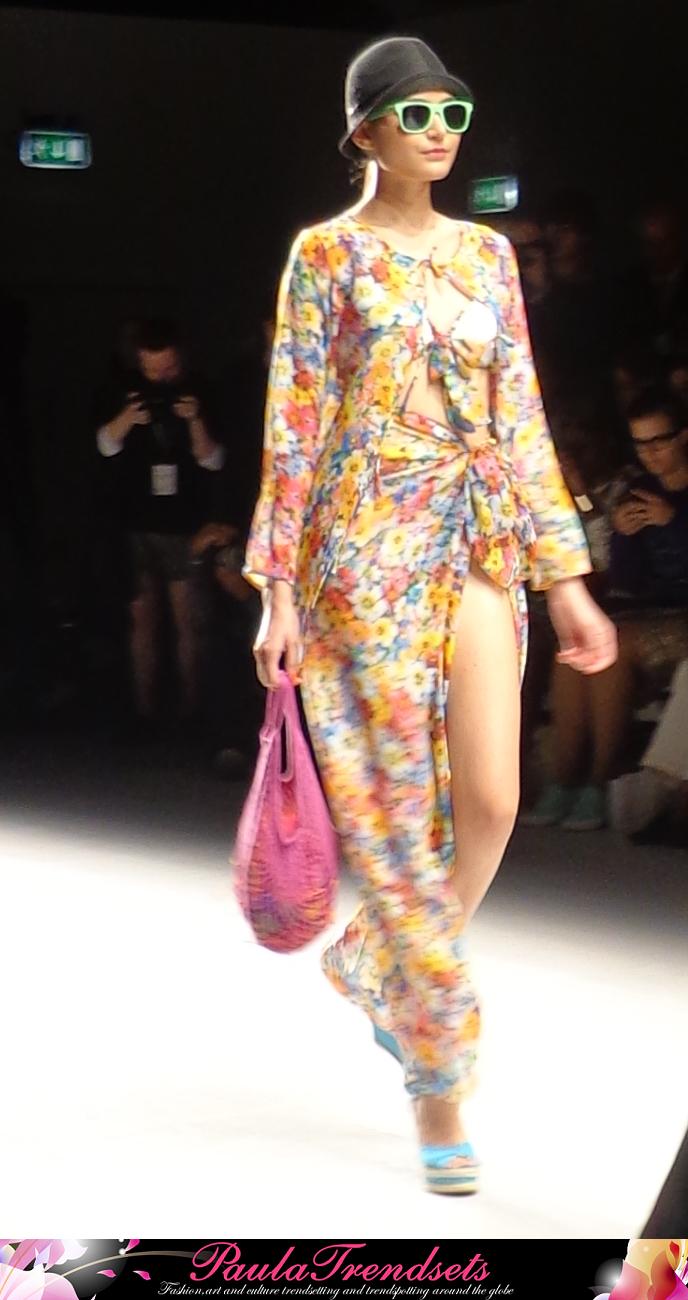 5.-6. The quality of the pictures from my camera was not the best, but I wanted to share this amazing print with you whatsoever. That was a lovely exotic fish print, featured on this shirt, a mini dress and a pair of shorts. So cool.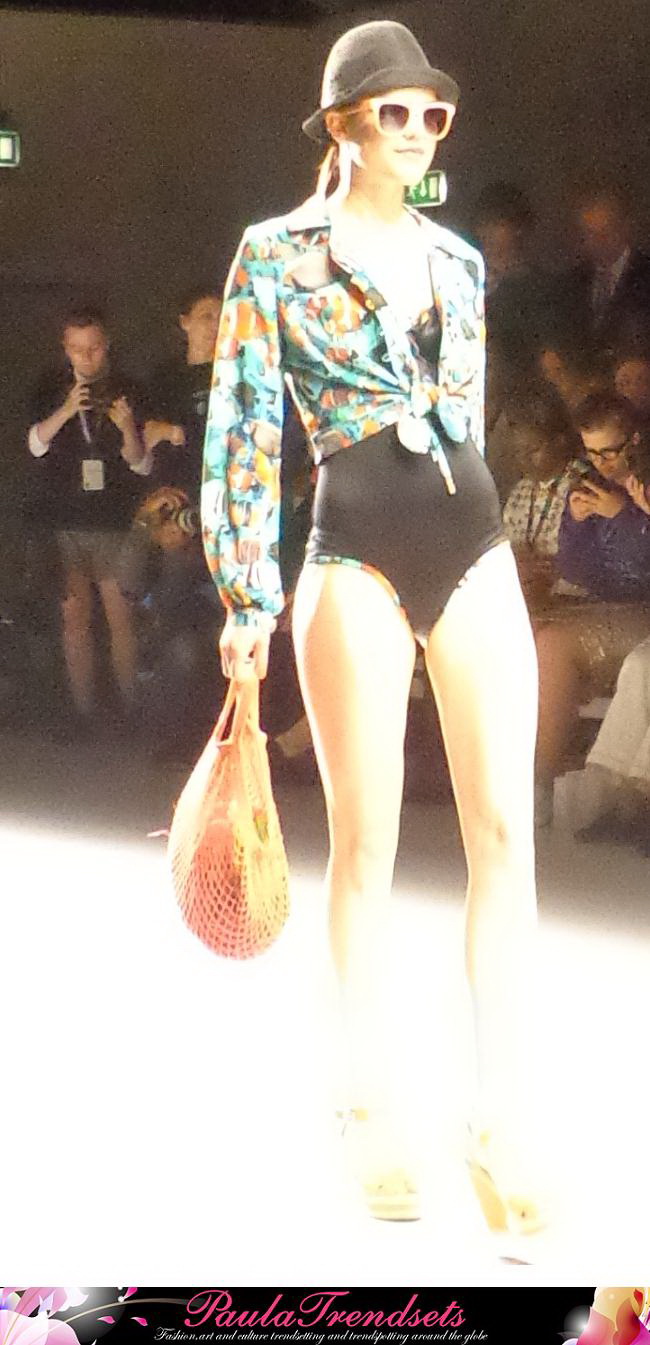 7.-9. Sophisticated spring outfits for urban environments. I loved the texture of the jackets.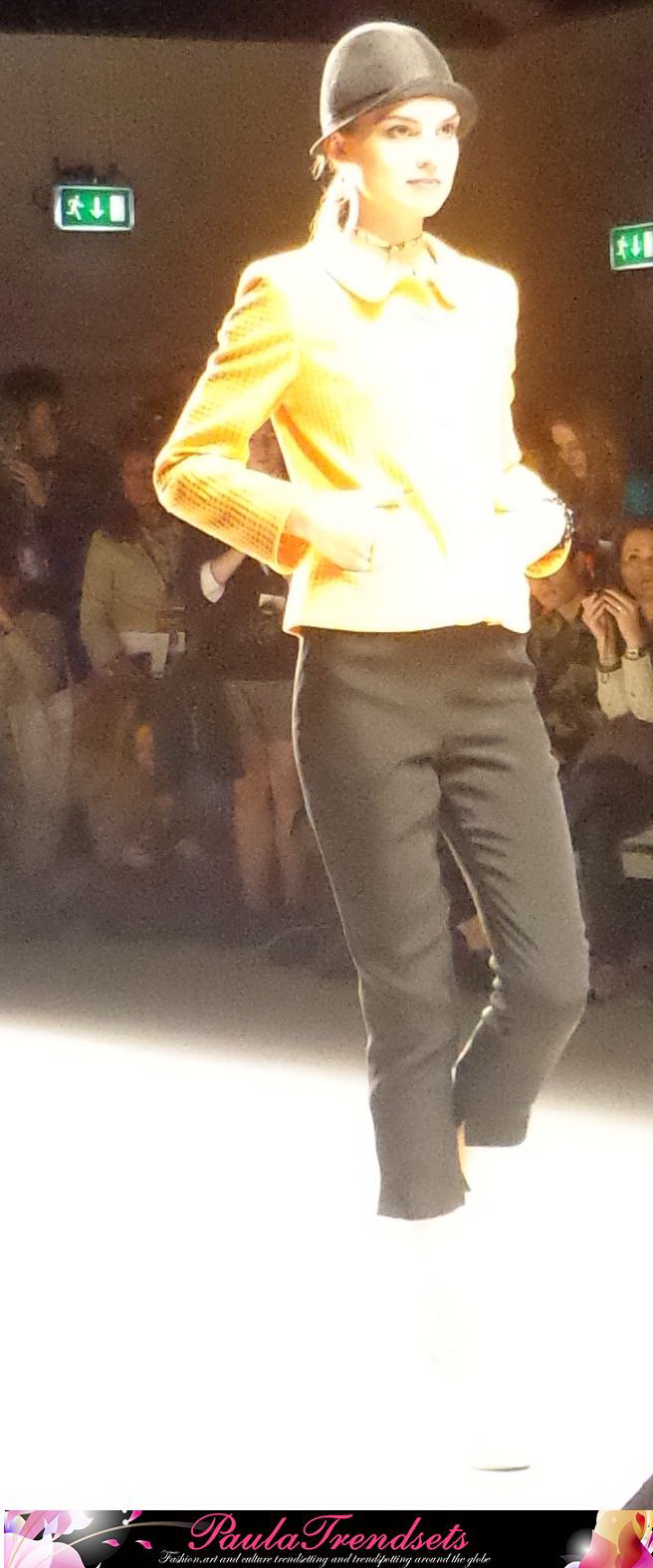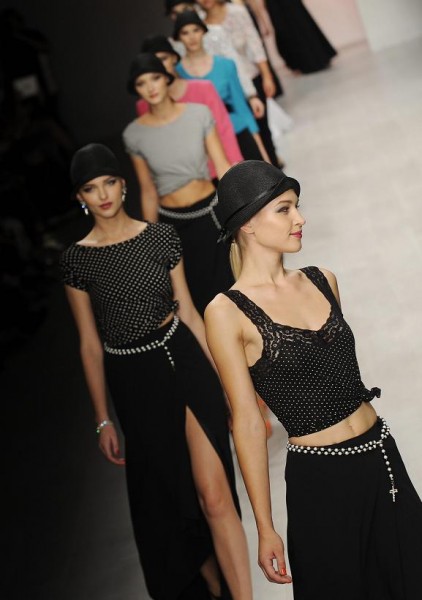 10. The lace outfit that closed Caroline Charles' catwalk show for Spring Summer 2013.