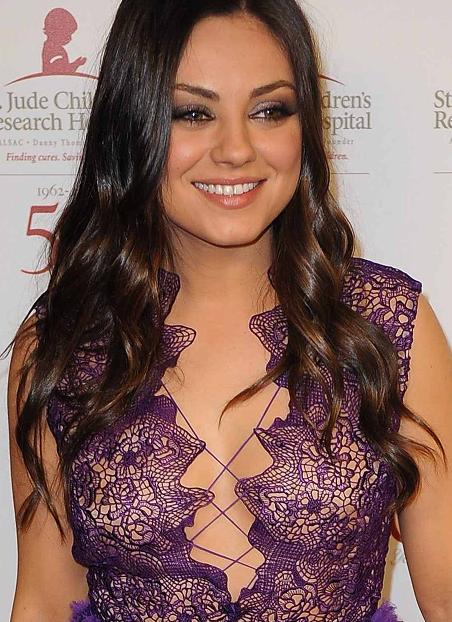 Actress Mila Kunis sported a revealing deep V-neck dress at the St Jude Children's Hospital Benefit Gala.
The purple dress had crocheted cords lacing up the decolletage, leaving a lot of skin bare.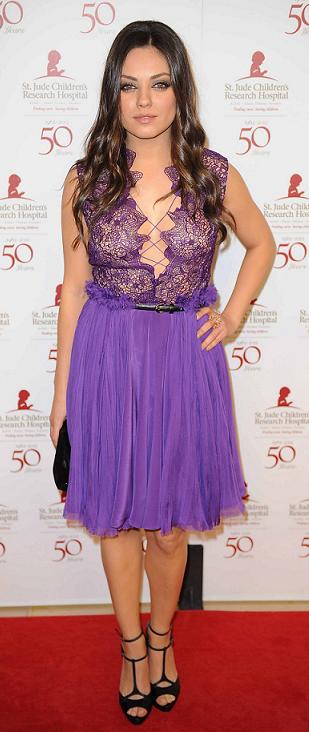 At first sight, the top of the dress seems to be completely see-through but if you take a closer look you will see there is a special seemless, strapless bra at the very color of Mila's skin worn underneath (when you wear a dress with unusual cuts, it is very important that you wear the right discreet bra that will support, not ruin the design).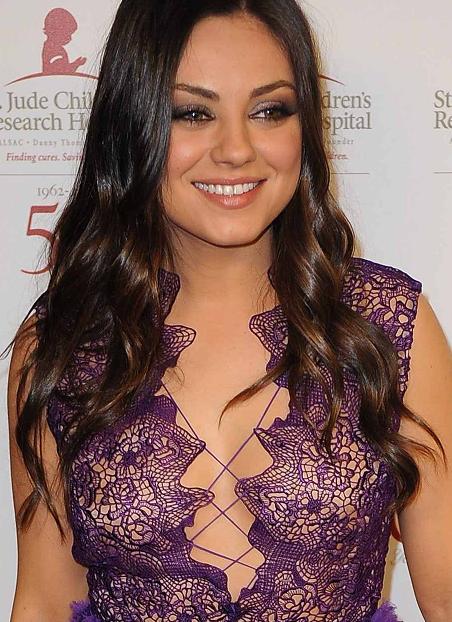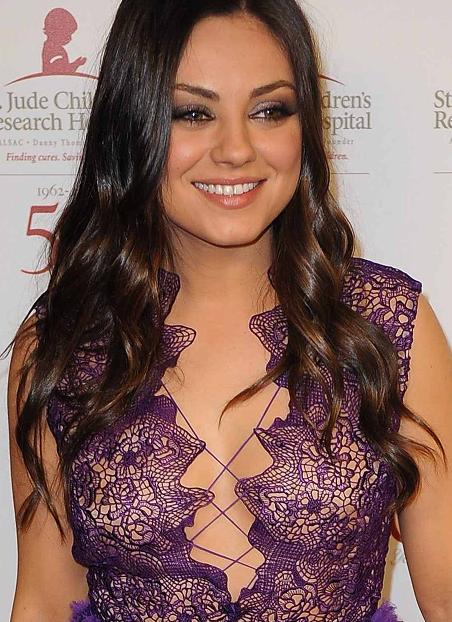 The revealing and mind-intriguing upper part of the dress is balanced by the knee-length, pleated skirt which adds a more demure feel. Black T-strap sandals and matching handbag and belt accessorize the look, together with a single piece of jewellery; a golden ring.

Make-up was simple. Silver eyeshadow for the eyes with a lot of mascara and matte lipstick in a nude pink-brownish shade.