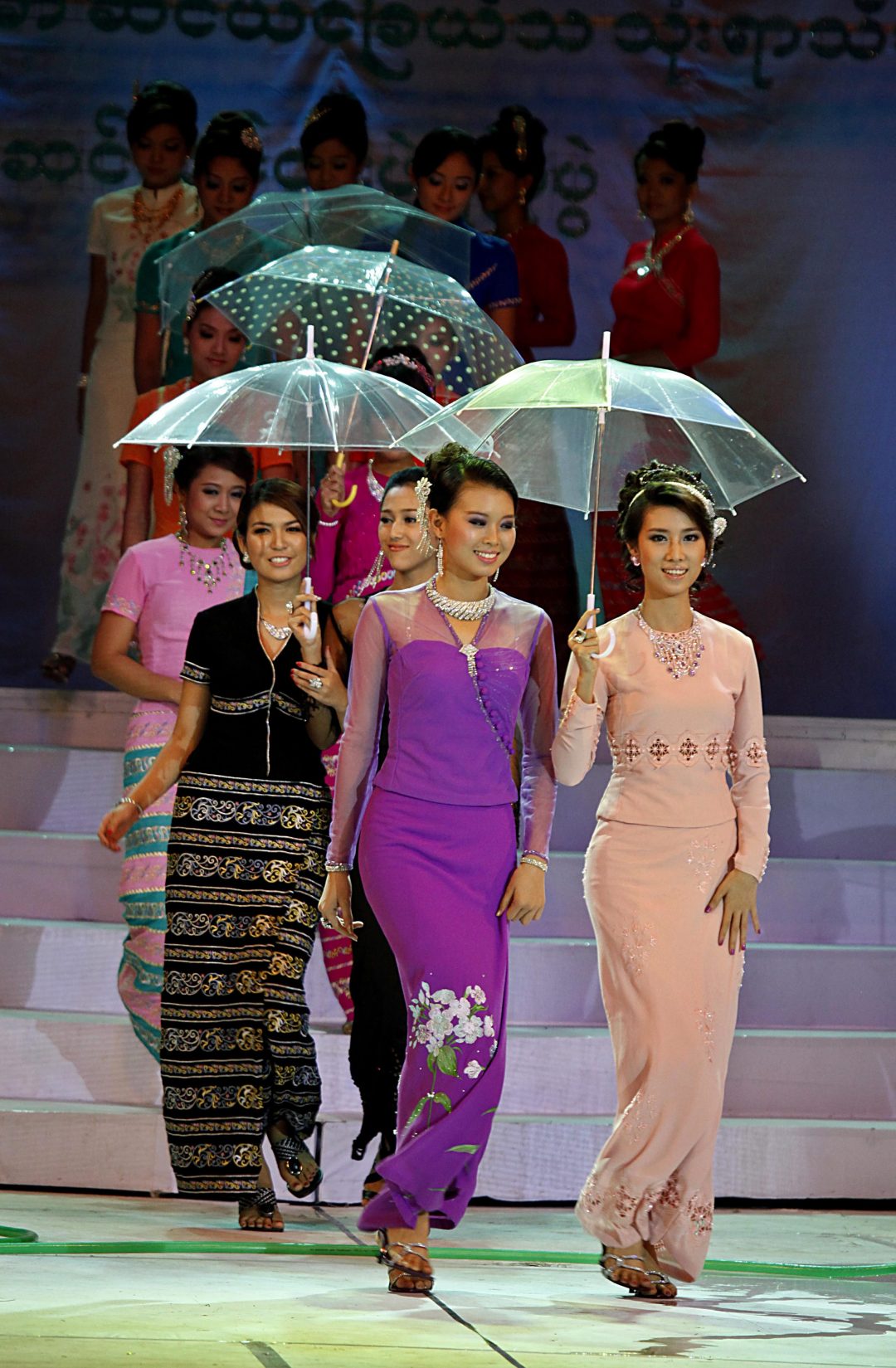 A spectacular traditional dress show including exotic dancers and local fashion was held in Yangon, Myanmar, to mark Myanmar Woman Day which is celebrated on 3rd July.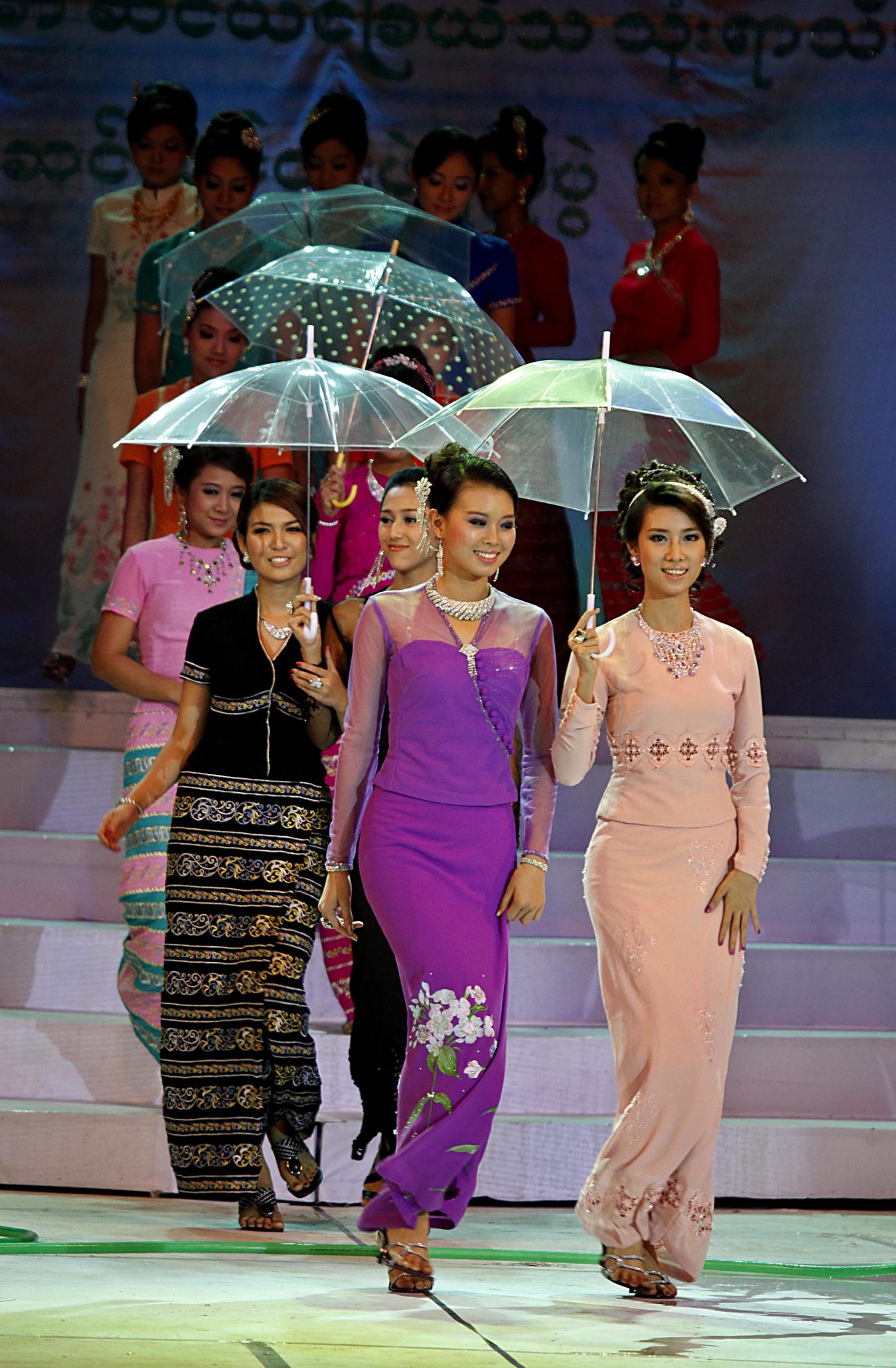 Women's fashion in Myanmar is a bright mixture of bright colors, floral motifs and multicolored ethnic patterns. Sarongs and Longyis are the most popular clothes for local women, who prefer to dress in Myanmar silk or cotton dresses rather than western style clothing.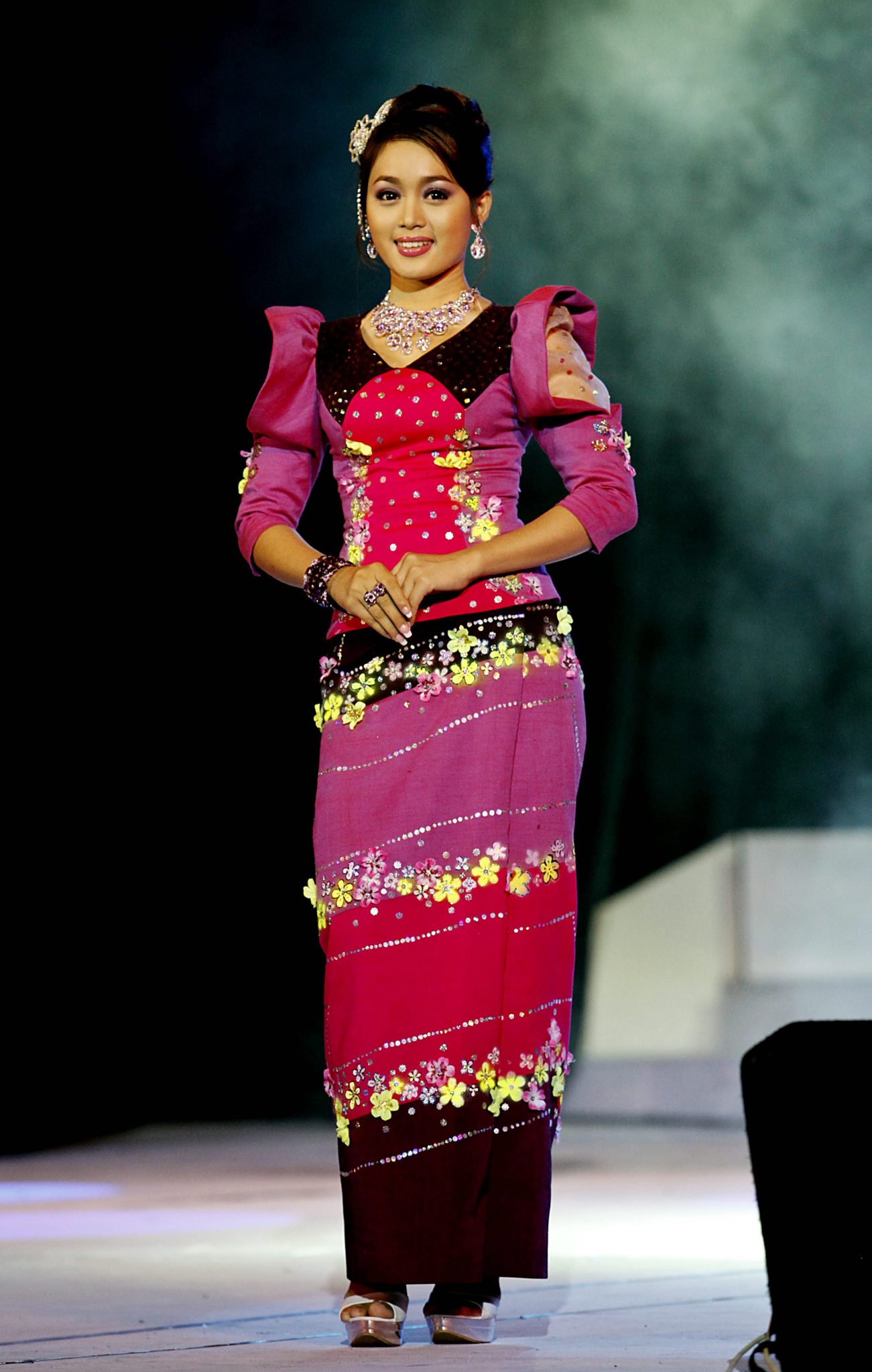 The show was organized by the Myanmar Woman Affairs Federation, presenting dresses for the rainy season.