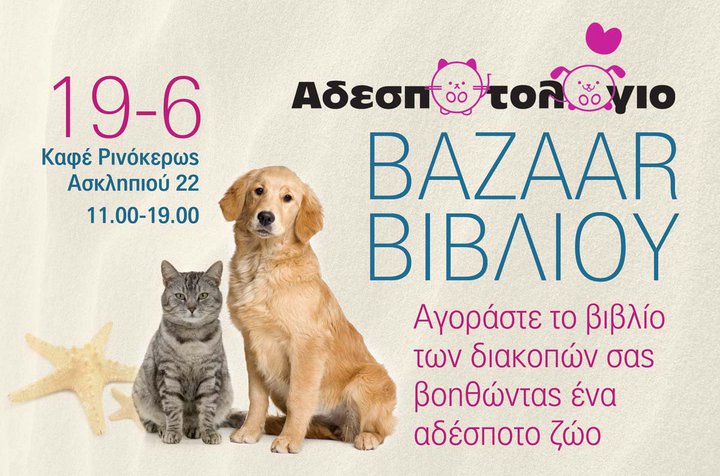 Don't you just love it when fashion shopping meets social awareness? 
I do and I thought you might as well 🙂
So if you find yourself in Athens tomorrow, Sunday, you may pop by and enjoy your coffee at Rhinocerus Cafe, Asklipiou 22, in the very heart of the city near the University of Athens Headquarters (Academy). An interesting selection of t-shirts, bags and fashion jewelry will be on sale at reduced prices to help the action of Adespotologio, an organisation helping homeless and abandoned pets in the Greek capital.
You may also browse a selection of books and receive consultation and advice from experts about the care of your pets.