Hi and welcome to my website!
My name is Paula Tsoni and, as you may have guessed by now, I am the founder and owner of PaulaTrendsets.com, a fashion and lifestyle blog dedicated to promoting tasteful aesthetics, design innovation and life-improving forward thinking.
Work-wise, I am an international journalist and presenter, or what I would generally describe as a mass communications freak – but besides that, I identify primarily as an eternal optimist with an unfading joie de vivre stemming from life's everyday pleasures and challenges alike.
My passion for circulating innovative ideas and enhancing forward thinking in my environment would often overflow the given time, space or topics of my regular journalistic assignments, which is how I came up with this personal project to share an even wider spectrum of ad hoc sights and experiences with a global audience, on a free access platform available to everyone. The blog launched in 2010, with the aim of highlighting thrilling new fashion, art, and travel, and it quickly built a devoted, ever-growing readership within the first four months.
5 years later, PaulaTrendsets.com remains faithful to its mission of providing a space for new talent and pioneering ideas, with the humble vision of inspiring and empowering readers across the globe to positively transform their style, their life, and the world around them.
I hope you will find my posts fun and useful and join me on my colorful everyday adventures!
Best wishes,
Paula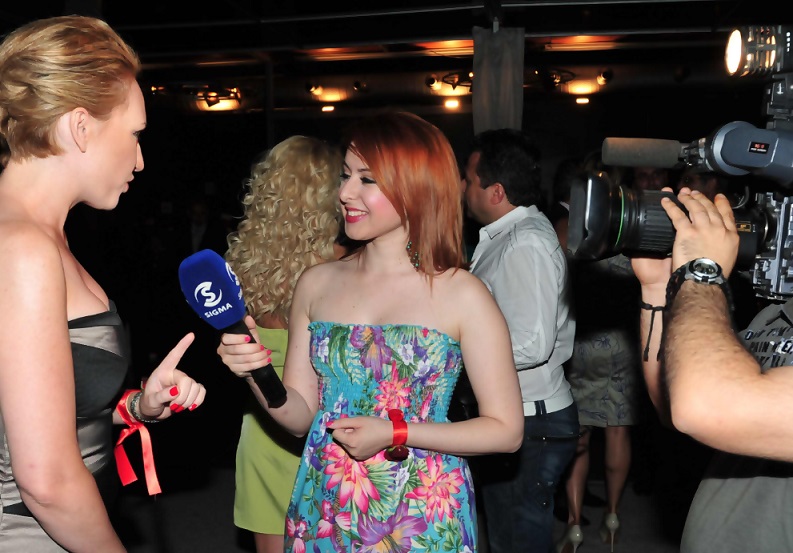 PROFESSIONAL BACKGROUND
A graduate of Communications and Media Studies from the National and Kapodistrian University of Athens, I worked for DIAS Publishing House and Sigma TV, Cyprus, for several years, as a TV news reporter, news anchor and news commentator (Sigma TV), lifestyle editor-in-chief (www.sigmalive.com), radio presenter (Radio Proto), columnist and writer (Madame Figaro Cyprus, City Free Press, Simerini newspaper, ECO). You may view my fashion videos for Sigma TV here.
In 2010, I was certified as a life coach by the National and Kapodistrian University of Athens through distance learning and soon after I completed a series of short courses in Fashion Journalism, Art Direction, Fashion Promotion and Fashion Magazines Business at Central St Martins College of Art And Design in London. A few months later I quit my job in Cyprus to continue as a freelance journalist and communications consultant. I now write for C21 Media (TV content production news) as a Greece and Cyprus correspondent and for a number of other publications, such as www.screeneye.net (cinema production news and film reviews) and www.i-food.gr (food & fashion column).
Other well-known media I have worked with are the Chicago Greek Press newspaper (columnist, 2005-2007), www.zougla.gr (Cyprus political correspondent, 2011-12), www.eugreeka.com (editor and hostess of the web radio show Fashion Paulice, 2012), "Trito Mati" research magazine (Esoptron Publishing House, Athens), and the TV show "Aroma Ellados", broadcast by 32 TV stations in Greece and Cyprus (2012-2013), to name a few. I worked close with fashion creators and art groups as their PR representative and communications consultant and with PR companies as their local events organiser and coordinator.
Since this is mainly a fashion blog, I should mention that my personal style has been very influenced by my two favorite European capitals, Paris and London, where I have lived for long periods of time. I love the drama, femininity and theatricality of high-end Parisian fashion, and, at the same time, I can't resist the playfulness of loud British mix'n'match combos, slogans and prints. These two dimensions are always intertwined in my outfits.
ADVERTISING
www.PaulaTrendsets.com caters to a dedicated readership of women (77%) and men (23%), most of whom are in the 25-34 age group, followed by 18-24s and 35-44s.
Besides sharing my own experiences as a blogger, traveler and fashion insider, I am happy to share information on new fashion collections, emerging designers, fashion editorials, fashion and beauty releases.
www.PaulaTrendsets.com is open to:
Sponsored Posts
Display Advertising
Product Reviews from Samples
Reader Competitions
Events Coverage
For further information, please feel free to contact me at info@paulatrendsets.com or fill-in the contact form.
[si-contact-form form='1′]